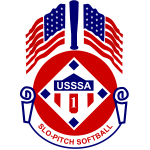 2018 held at Melbourne, Florida.
---
Champion – Smash It Sports/Miken, Lorton, Virginia (42-17)
Runner Up – Khaos/FAI/Klutch/Worth, Harmony, Florida (29-16)
---
Smash It Sports won the Major World series by defeating Khaos 12-7 in the Championship game. Smash It/Derby Girls/Easton, the pre-tourney favorite went 4-2 to finish 4th. They were eliminated by third place Bounty Hunters of Lithia Springs, GA.
---
MVP – Ashley Mack, Smash It Sports/Miken (15-20, .750, 6 RBI, 12 Runs)
Defensive MVP – Stephanie Tofft, Smash It Sports/Miken (16-20, .800, 9 RBI, 10 Runs)
Offensive MVP – Fallon Scorpio, Khaos/FAI/Klutch/Worth (13-18, .722, 3 RBI, 4 Runs)
Batting Leader – Patrika Barlow, Incognito (14-17, .1 RBI, 13 Runs) – .846
HR Leader – Megan Baltzell, Smash It/Derby Girls/Easton (16-23, .696, 13 RBI, 14 Runs) – 3
---
2018 ALL WORLD TEAM
Shelby Savony, Smash It Sports/Miken
Amanda Ritzler, Bounty Hunters
Megan Baltzell, Smash It/Derby Girls/Easton (16-23, .696)
Kelley Schroeder, Smash It Sports/Miken
Sara Poteat, Bounty Hunters
Corie Burnett, Smash It Sports/Miken
Caitlin Bouschet, Khaos/FAI/Klutch/Worth
Briana Durden, Smash It Sports/Miken
Kristen Lozano, Smash It Sports/Miken
Sarah Orozco, Khaos/FAI/Klutch/Worth
Jen Villarin, Khaos/FAI/Klutch/Worth
Corrie Brooks, Bounty Hunters
Tara Salcedo, Smash It/Derby Girls/Easton (17-23, .739)
Wendi Reed, Smash It Sports/Miken
Kara Oberer, Khaos/FAI/Klutch/Worth
---
FINAL STANDINGS (Incomplete)
1. Smash It Sports/Miken, Lorton, VA
2. Khaos/FAI/Klutch/Worth, Harmony, FL