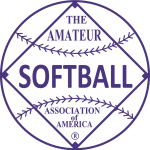 2018 held at Prairie Island Athletic Complex in Prairie Island, MN on August 25-16.
---
Prairie Island was the host for the 2018 ASA Men's B Slow Pitch National in 2018 as the ASA Hall of Fame Stadium would begin the second round of construction to assemble the press box and second deck. The pre-tournament chatter was about conference A or better teams and the defending champion, L&S Glass, were allowed to play in the tournament.
The semifinals featured four area teams while the winner's bracket was wrecked by unseeded teams. Heartland Investors of Mandan, ND came out on top with local star and former Team USA pitcher Geno Buck would lead the way. Heartland Investors won ASA B Nationals the last time it was in Minnesota (Andover's Sunshine Park) in 2013.
Heartland won the ASA B crown the last time it was held in Minnesota which was 2002 in Andover at Sunshine Park.
---
Champion: Heartland Investors, Mandan, ND
Runner Up: All American Restoration/Monsta, Blaine, MN
---
MVP – Mike Feldmann, Heartland Investors – .792 OBP, 3 HR
Batting Champion – Brandon Patzig, Evolution/Primetime/Easton/Klutch – .813
HR Champion – Dan Cayton, All American Restoration/Monsta – 8 HR
---
ASA B MEN'S SLOW PITCH ALL AMERICANS FIRST TEAM
Dan Cayton, All American Restoration/Monsta
Artie Barcelo, All American Restoration/Monsta
Jeff Renno, All American Restoration/Monsta
Losson White, All American Restoration/Monsta
Damon Wegner, Comatose/S2N/Monsta
Austin Andrews, Comatose/S2N/Monsta
Tony Mueller, Dugout 47/Airstack/Bud Light
Drew Knutson, Dugout 47/Airstack/Bud Light
Scott Novak, Eurotech/First Source Financial/Norm's Tier
Brandon Patzig, Evolution/Primetime/Easton/Kluth
Mike Feldman, Heartland Investors
Chris Dahl, Heartland Investors
Blaine Horsager, Heartland Investors
Geno Buck, Heartland Investors
Scott Huffman, Heartland Investors
---
FINAL STANDINGS – Bracket Link
1. Heartland Investors, Mandan, ND (5-0)
2. All American Restoration/Monsta, Blaine, MN (5-2)
3. Comatose/S2N/Monsta, Beloit, WI (3-2)
4. Dugout47/Airstack/Budlight, Sparta, WI (4-2)
5t. T's 13/Monsta, Omaha, NE (4-2)
5t. T's 13/Monsta/Ductech, South St. Paul, MN (3-2)
7t. Peper Farms Trucking/RPS Painting, Sioux Falls, SD (2-2)
7t. Evolution/Primetime/Easton/Klutch, Rowlett, TX (3-2)
9t. OA Apparel, Albertville, MN (1-2)
9t. Above All Landscaping/Evo9X, Jackson, NJ (2-2)
9t. Eurotech/First Source Financial/Norm'S Tire, Champlin, MN (2-2)
9t. L&S Glass, San Jose, CA (1-2)
13t. Chanticlear/J&H/P5/JEC/Miken/Worth, Brooklyn Park, MN (1-2)
13t. Swiing Kiingz/Iconic/Spiderz, Maryville, IL (0-2)
13t. Silverbacks, Inner Grove Heights, MN (0-2)
13t. Club 2000/Dong City, Urbandale, IA (0-2)
17t. TC8 Blasters, Davenport, IA (0-2)
17t. OC, Grimes, IA (0-2)
17t. La Famiglia/Eastern/Elite Sports/DRMG, Bethel Park, PA (0-2)