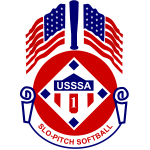 2016 held at Orlando, Florida.
---
Champion – Derby Girls/ASP/Combat, Kent, Washington (37-3)
Runner Up – Ladies Cuttin' Up/Easton/Adidas, Sanford, Florida
---
There is a new sheriff in town as the Enough Said dynasty came to an end as they decided not to field a team. The Derby Girls, led by the powerful Christan Dowling, who many say is the best hitter in Women's Softball. The Derby Girls went undefeated (5-0) and beat Ladies Cuttin Up in the Championship game by a 14-13 score. Incognito finished in 3rd place.
---
MVP – N/A
Defensive MVP – Tara Salcedo, Derby Girls
Offensive MVP – Christan Dowling, Derby Girls
---
2016 ALL WORLD TEAM
Andrea Costa, OH Heating/Associettes/Miken
Ashley Mack, Ladies Cuttin' Up/Easton/Adidas
Tiffany Turner, Incognito
Stefanie Watt, Derby Girls/ASP/Combat
Cylenia Norris, Ladies Cuttin' Up/Easton/Adidas
Holly Kennison, Derby Girls/ASP/Combat
Melissa Perez, Derby Girls/ASP/Combat
Megan Miller, Derby Girls/ASP/Combat
Amanda Durand, Derby Girls/ASP/Combat
Myesha Williams, Incognito
Yasmin Warthen, Ladies Cuttin' Up/Easton/Adidas
Wendi Reed, Ladies Cuttin' Up/Easton/Adidas
---
FINAL STANDINGS (Incomplete)
1. Derby Girls/ASP/Combat, Kent, WA
2. Ladies Cuttin' Up/Easton/Adidas, Sanford, FL