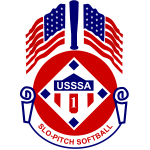 2011 held at Orlando, Florida.
---
Champion – Enough Said/Easton, Tallahassee, Florida
Runner Up – Supersonics/TYJA Sports, Warner Robbins, Georgia
---
Enough Said won another Championship, but not before the Supersonics jolted them with a 19-12 win in the first final. This forced the "if: game. Enough Said won that 15-7. They finished up 4-1.
---
MVP – Stacie Symonds, Enough Said
Defensive MVP – Queydreka Shumpert, Supersonics/TYJA
Offensive MVP – Stacie Symonds, Enough Said
---
2011 ALL WORLD TEAM
Tiffany Daniels, Yard Dawgs
Theresa Hunt, Yard Dawgs
Mary Hoff, Enough Said/Easton
Sirene Johnson, Enough Said/Easton
Cara Coughenour, Top Gun
Diana Williams, Enough Said/Easton
Jennifer Holmes, Supersonics/Tyja Sports
Katondra Morgan, Supersonics/Tyja Sports
Alexis Stovall, Supersonics/Tyja Sports
Rosalyn Gallaher, Supersonics/Tyja Sports
Lacey Stovall, Top Gun
---
FINAL STANDINGS (Incomplete)
1. Enough Said/Easton, Tallahassee, FL
2. Supersonics/TYJA Sports, Warner Robbins, GA