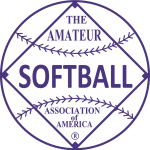 2009 held at Oklahoma City, Oklahoma on October 1-4.
---
Champion – Long Haul Trucking, Albertville, Minnesota
Runner Up – Fence Brokers/Gametimesupply/Worth, Bryant, Arkansas
---
Long Haul pounded out 40 hits to only 15 for Fence Brokers in finishing the championship as the only undefeated team (they went 4-0). Fence Brokers, which wasn't picked as one of the teams favored to win the Class A title. Geno Buck hurled all of the Long Haul wins and allowed 45 runs in walking away with the tournament's MVP award. Buck also batted fourth for Long Haul and had a (3-5 performance including a 2-run HR) in the championship game. It was one of 8 home runs hit by Long Haul. Mike Rhines (3B) and Brett McCollum (SS) had two homers apiece to lead Long Haul. Fence Fence Brokers hit seven homers with Dennis Schrum leading the offense with a 3-3 performance. Chaun Demars of FenceBrokers was the Home Run leader with 10. He batted .600 and had 22 RBI.
---
MVP – Geno Buck, Long Haul Trucking (13-19, .684, 4 HR, 10 RBI, 11 Runs, Pitcher)
HR Leader – Chaun DeMars, Fence Brokers/Gametimesupply/Worth (15-25, .600, 22 RBI, 12 Runs) – 10 HR
Batting Leader – Brent McCollum, Long Haul Trucking (12-15, 6 HR, 15 RBI, 10 Runs) – .800
Batting Leader – Kevin Bazat, Long Haul Trucking (12-15, 2 HR, 13 RBI, 12 Runs) – .800
Batting Leader – Ralph Hogddon, US Armed Forces (12-15, 5 HR, 12 RBI, 9 Runs) – .800
Batting Leader – Andrew Shiltz, TCP/Pipac/Easton (12-15, 3 HR, 15 RBI, 6 Runs) – .800
---
2009 FIRST TEAM ALL AMERICANS
P – Chaun DeMars, Fence Broker/Gametimesupply/Worth (15-25, .600, 10 HR, 22 RBI, 12 Runs)
C  – Brett Helmer, TCP/PIPAC/Easton (11-16, .688, 4 HR, 13 RBI, 12 Runs)
IF – Andy Schiltz, TCP/PIPAC/Easton (12-15, .800 3 HR, 15 RBI, 6 Runs)
IF – JD Genter, Long Haul Trucking (12-16, .750, 6 HR, 14 RBI, 13 Runs)
IF – Kevin Bazat, Long Haul Trucking (12-15, .800, 2 HR, 13 RBI, 12 Runs)
IF – Brett McCollum, Long Haul Trucking (12-15, .800, 6 HR, 15 RBI, 10 Runs)
OF – Brian Wegman, TCP/PIPAC/Easton (13-18, .722, 2 HR, 3 RBI, 12 Runs)
OF – Raul Cardenas, Fence Broker/Gametimesupply/Worth (16-23, .696, 12 RBI, 14 Runs)
OF – Reggie Schulte, Fence Broker/Gametimesupply/Worth 11-18, .611, 3 HR, 10 RBI, 11 Runs)
OF – John Bailey, Chaney's/WCS/Easton (10-15, .667, 4 HR, 10 RBI, 9 Runs)
UTIL – Ralph Hodgdon, Armed Forces (12-15, .800, 5 HR, 12 RBI, 9 Runs)
UTIL – Chris Larson, Long Haul Trucking (11-15, .733, 4 HR, 15 RBI, 10 Runs)
UTIL – Jeremy Isenhower, Long Haul Trucking (11-19, .579, 3 HR, 8 RBI, 10 Runs)
UTIL – Joe Tautges, Fence Broker/Gametimesupply/Worth (9-16, .563, 1 HR, 6 RBI, 8 Runs)
UTIL – Tim Bowser, Fence Broker/Gametimesupply/Worth (19-27, .704, 8 HR, 20 RBI, 14 Runs)
---
 OTHER PLAYERS
Dennis Rulli, FBI/Gametimesupply (21-29, .724, 2 HR, 18 RBI, 13 Runs)
Dexter Avery, Armed Forces (12-17, .706, 6 HR, 13 RBI, 12 Runs)
Brian Jost, Long Haul (12-17, .706, 9 RBI, 11 Runs)
Michael "Sid" Stephany, Long Haul (12-17, .706, 1 HR, 4 RBI, 14 Runs)
Donovan Pokraka, Chaney's/Easton (10-15, .667, 3 HR, 6 RBI, 7 Runs)
Rusty Bumgardner, Team Combat (10-17, .588, 1 HR, 6 RBI, 8 Runs)
---
FINAL STANDINGS
1. Long Haul Trucking, Albertville, MN (4-0)
2. Fence Brokers/Gametimesupply/Worth, Bryant, AR (5-2)
3. Chaney's/WCS/Easton, Escondido, CA (2-2)
4. TCP/Pipac/Easton, Burlington, IA (2-2)
5t. Team Combat, Kent, WA (2-2)
5t. Payne's Sports/Wood Law, Hugo, OK (2-2)
7t. U.S. Armed Forces, Washington, DC (2-2)
7t. CSI/JSA Oklahoma City, OK (1-2)
9t. Rentking/Ambush Norman, OK (0-2)
9t. All Star Plumbing Lawton, OK (0-2)
9t. SW OK Outlaws Altus, OK (0-2)