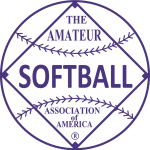 2007 held at ASA Hall of Fame Stadium Complex in Oklahoma City, Oklahoma on August 5-12.
---
Champion – Worth Firecrackers Rico, Huntington Beach, California
Runner Up – O.C. Batbusters Haning, Santa Ana, California
---
There are more national champions on their way to Arizona's softball team.
The Worth Firecrackers, an 18-and-under team that includes three University of Arizona recruits, won the Gold Nationals Tournament in Oklahoma City on Sunday.
The Firecrackers, from southern California beat the Orange County Batbusters 5-4 in a rematch of the 2006 final, won by the Batbusters.
Kristen Arriola drove in the winning run on a bases-loaded fielder's choice with one out in the bottom of the seventh. Arriola, a second baseman, has committed to Arizona and will be a high school senior next season.
Thy Firecrackers also featuring Perelini Koria, a slugging catcher-third baseman who has committed to Arizona and will be a high school senior, and Wildcats' signee Lauren Schutzler.
Schutzler, who went 2 for 3 in the title game, is expected to compete next season in Arizona's outfield with, among others, incoming freshman Brittany Lastrapes, who plays for the Batbusters.
---
FINAL STANDINGS
1. Worth Firecrackers Rico, Huntington Beach, CA (7-0)
2. O.C. Batbusters Haning, Santa Ana, CA (6-1)
3. Gold Coast Hurricanes Gold Cooper, Cooper City, FL (5-2)
4. So Cal Choppers Fausett, Valencia, CA (8-2)
5t. Shamrocks Orndorff, Vienna, VA (4-2)
5t. Corona Angels Tyson, Corona, CA (5-2)
7t. San Jose Sting Gold Perales, San Jose, CA (6-2)
7t. IL Southern Force Glasco, Johnson City, IL (6-2)
9t. WA Lady Hawks Miller, Puyallup, WA (3-2)
9t. Texas Aces Gold Orsak, Pearland, TX (3-2)
9t. San Diego Renegades Tillett, San Diego, CA (3-2)
9t. California Cruisers McCard, La Palma, CA (5-2)
13t. Atlanta Vipers Gold Seamon, Marietta, GA (3-2)
13t. So Cal Breakers Beddow, Encinitas, CA (3-2)
13t. Texas Glory Gold Adkins, McKinney, TX (3-2)
13t. So Cal Pumas Nourse, Ventura, CA (4-2)
17t. Beach Girls Gold Botti, Brooklyn, NY (2-2)
17t. Beverly Bandits Conroy, Orland Park, IL (2-2)
17t. Ultimate Gold Marcum, Purcell, OK (2-2)
17t. So Cal Athletics Richardson, Montclair, CA (2-2)
17t. Texas Storm Gold Dixon, Pearland, TX (2-2)
17t. So Cal Explosion Gerritse, Cypress, CA (3-2)
17t. St. Louis Chaos Beatty, St. Louis, MO (3-2)
17t. Texas Storm Gold Durham, Pearland, TX (3-2)
25t. Az Desert Thunder Gold Fowler, Tucson, AZ (2-2)
25t. Carolina Lady Blues Gold Ochoa, Charlotte, NC (2-2)
25t. Katy Heat Brown, Katy, TX (2-2)
25t. KC Peppers Eakin, Olathe, KS (2-2)
25t. Louisiana Voodoo Gold Barksdale, River Ridge, LA (2-2)
25t. Nebraska Sizzle Brummer, Elkhorn, NE (2-2)
25t. San Jose Strikkers Sorci, San Jose, CA (2-2)
25t. Valley Breeze Sotelo, San Fernando, CA (2-2)
33t. Arizona Hotshots Gold Neuman, Gilbert, AZ (1-2)
33t. Arizona Hotshots Gold Gatti, Scottsdale, AZ (1-2)
33t. Cal Raiders Bruden, Long Beach, CA (1-2)
33t. Corona Angels Genovese, Corona, CA (1-2)
33t. Cy Fair Intruders Gold Johnson, Houston, TX (1-2)
33t. Georgia Xtreme Gold Rush, Stockbridge, GA (1-2)
33t. Glacier NW Gold Barnett, Vancouver, WA (1-2)
33t. Lady Gators Gold Call, Lake Worth, FL (1-2)
33t. Michigan Finesse Kilburn, Sterling Heights, MI (1-2)
33t. Nightmare Gold Wheeler, Hamilton, NJ (1-2)
33t. Oklahoma Babes Backman, Midwest City, OK (1-2)
33t. Omaha Quakes Gold Peterson, Papillion, NE (1-2)
33t. Strike Zone Ford, Hayward, CA (1-2)
33t. Tennessee Eagles Hutsin, Chattanooga, TN (1-2)
33t. Texas Impact Gold Burke, Houston, TX (1-2)
33t. Victory USA Gold Hay, Fountain Valley, CA (1-2)
49t. All American Sports Academy Merrida, Woodland, CA (0-2)
49t. AZ Suncats Smith, Glendale, AZ (0-2)
49t. Colorado Stars Burns, Boulder, CO (0-2)
49t. East Cobb Bullets Gold Pauly, Kennesaw, GA (0-2)
49t. Houston Power Glowacz, Katy, TX (0-2)
49t. Jets Gold-Pearce, Agoura Hills, CA (0-2)
49t. MC Elite South Drude, Magonlia, TX (0-2)
49t. Miami Valley Express Brittingham, Xenia, OH (0-2)
49t. MN Irish Johnson, Rosemont, MN (0-2)
49t. Mustang Gold Griggs, Wichita, KS (0-2)
49t. Nor Cal Shockers Buccellato, Martinez, CA (0-2)
49t. NW Bullets-Muir, Portland, OR (0-2)
49t. Polar Crush Gold King, Ashby, MA (0-2)
49t. Sorcerer Gold Mumma, Concord, CA (0-2)
49t. Tulsa Eagles Simmons, Tulsa, OK (0-2)
49t. Virginia Legends Paul, Virginia Beach, VA (0-2)