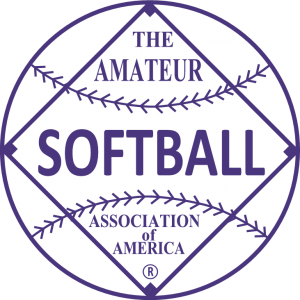 2006 held at Oklahoma City, Oklahoma on September 28-October 1.
---
Champion – KME/Chaney/Body Glove/Pytch Blakk/Easton, San Diego, California
Runner Up – Long Haul Trucking, Albertville, Minnesota
---
In a game that lasted only four innings, KME/Chaney's/Body Glove routed a determined Long Haul team 33-9 in the championship game at the ASA Hall of Fame Complex in Oklahoma City, OK to capture the 2006 ASA Class A National Championship. KME pounded out 32 hits in the final while holding Long Haul to just 13 hits. Brett Helmer (three doubles and a two-run homer) and outfielder John Bailey had four hits apiece to lead the high-powered KME offense. Bailey had a game-high nine RBIs on three homers and a single.  KME outfielder Donovan Pokraka went 3-4 with 2 RBIs in the championship game and was named the tournament MVP. Geno Buck added a solo homer, which was his 10th of the tournament to lead all hitters. In the 28 games played, a total of 217 HRs were hit by the 15 teams.
The Limit of 16 home runs (8 per team), was not reached once during the entire tournament. As a matter of fact, only six teams combined
for double digit Homers. The Class-A HR limit per team per game is 8.
---
MVP – Donavan Pokraka, KME/Chaney/Body Glove/Pvtch Blakk/Easton (16-20, .800, 6 HR, 17 RBI)
HR Leader – Geno Buck, Long Haul Trucking (14-25, .560, 18 RBI) – 10 HR
Batting Leader – Jamie Nelson, Jean Shoppe/Worth (16-18, 4 HR, 14 RBI) – .889
---
ASA A ALL AMERICANS FIRST TEAM
P – Andy Purcell, KME/Chaney/Body Glove/Pytch Blakk/Easton
C – Greg Flees, Long Haul Trucking
1B – Lloyd Watson, Cash Plus Pawn/Wood Law
2B – Prims Burbank, Abbey Printing/Bumpus Real Estate/Spurs
3B – Jeff Ott, KME/Chaney/Body Glove/Pytch Blakk/Easton
SS – Jamie Nelson, Jean Shoppe/Worth
OF – Travis Lane, Jean Shoppe/Worth
OF – Dwayne Tackey, Cash Plus Pawn/Wood Law
OF – Donavan Pokraka, KME/Chaney/Body Glove/Pytch Blakk/Easton
OF – Charles Dubois, Graco Broncos
UT – Dennis Rulli, KME/Chaney/Body Glove/Pytch Blakk/Easton
UT – Tim Barger, Damage Control
UT – Brett Helmer, KME/Chaney/Body Glove/Pytch Blakk/Easton
UT – Joey Galvan, Graco Broncos
UT – Tony Hanson, Long Haul Trucking
ASA A ALL AMERICANS SECOND TEAM
P – Brad Augedahl, Long Haul Trucking
C – Tim Baker, KME/Chaney/Body Glove/Pytch Blakk/Easton
1B – Danny Sarmiento, KME/Chaney/Body Glove/Pytch Blakk/Easton
2B – Jeff Ash, Cash Plus Pawn/Wood Law
3B – Dennis Shrum, Cash Plus Pawn/Wood Law
SS – Adam Peterson, Long Haul Trucking
OF – Rob Borchandt, Abbey Printing/Bumpus Real Estate/Spurs
OF – John Bailey, KME/Chaney/Body Glove/Pytch Blakk/Easton
OF – Todd Rowe, Graco Broncos
OF – John Dutch, Jean Shoppe/Worth
UT – Bruce Neitsch, Abbey Printing/Bumpus Real Estate/Spurs
UT – Jay Lenz, Abbey Printing/Bumpus Real Estate/Spurs
UT – Victor Cordova, Jean Shoppe/Worth
UT – Richard Buck, Long Haul Trucking
UT – Steve Ashmore, Abbey Printing/Bumpus Real Estate/Spurs
---
FINAL STANDINGS
1. KME/Chaney/Body Glove/Pytch Blakk/Easton San Diego, CA (5-0)
2. Long Haul Trucking Albertville, MN (6-2)
3. Jean Shoppe/Worth Macon, GA (3-2)
4. Abbey Printing/Bumpus Real Estate/Spurs Austin, TX (4-2)
5t. Armed Forces Philadelphia, PA (2-2)
5t. Damage Control Sullivan, WI (3-2)
7t. Cash Plus Pawn/Wood Law Dallas, TX (2-2)
7t. Graco Broncos Carrollton, TX (2-2)
9t. All Star Plumbing/CAI/Miken Lawton, OK (1-2)
9t. Rusty Electric Lawton, OK (1-2)
9t. Sherman Roofing Calera, OK (1-2)
9t. Walker Plumbing El Reno, OK (1-2)
13t. CSI/JSA Oklahoma City, OK (0-2)
13t. Fort Sill Cannoneers Lawton, OK (0-2)
13t. Oklahoma Worth Muskogee, OK (0-2)