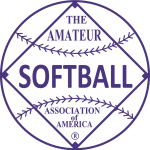 2006 held at ASA Hall of Fame Stadium Complex in Oklahoma City, Oklahoma on August 6-13.
---
Champion – O.C. Batbusters, Santa Ana, California
Runner Up – Worth Firecrackers Rico, Huntington Beach, California
---
Mike Schroeder knew he'd be celebrating a national championship with his daughter Sunday afternoon.
He just didn't know which one. It turned out to be Katie, 17, who is the starting center fielder and leadoff hitter for the Orange County Batbusters.
Katie Schroeder scored the go-ahead run as part of a six-run sixth inning for the Batbusters, who defeated the Huntington Beach, Calif., Firecrackers 9-4 at ASA Hall of Fame Stadium in the 18-under Gold national fast-pitch softball championship game.
Michelle Schroeder, Katie's 18-year-old sister, drove in a run for the Firecrackers, but she failed to make a play on a sinking line drive in right field that scored two runs in the Batbusters' big sixth inning.
"The last part of the game was a rare emotion," Mike Schroeder said. "As a dad, you want both girls to win. When the Firecrackers were winning, I kind of wanted them to win because Michelle is a senior. But when the Batbusters came back, and Katie had a hit and scored a run, that's exciting. You just can't switch it on and off like that when you're a dad."
This likely won't be the last time that Mike Schroeder feels those emotions. Michelle is a freshman-to-be on the Stanford softball team. Katie, entering her senior year in high school, has committed to Pac-10 Conference rival UCLA, where their oldest sister, Jennifer, will be a junior.
"It's not over yet," Katie Schroeder said. "There's going to be so many more of these. We're really competitive, but we're so supportive of each other. This will always be fun. We'll remember this game for a long time."
The Batbusters' late rally was aided by the strong relief pitching of Donna Kerr.
Kerr allowed two hits and no runs over the final 41/3 innings. She quickly retired the Firecrackers in order in the sixth and seventh for the win.
"I knew I had to keep my team in the game, because I knew our bats would come around and they did," said Kerr, who usually pitches as a starter. "I've only done it (pitched in relief) a few times. It's different coming in with runners on and you're in a situation. I had to find my bearings."
---
FINAL STANDINGS
1. O.C. Batbusters, Santa Ana, CA (7-0)
2. Worth Firecrackers Rico, Huntington Beach, CA (9-2)
3. California Cruisers McCard, Carlsbad, CA (5-2)
4. Valley Breeze Sotelo, San Fernando, CA (5-3)
5t. Shamrocks Orndorff, Vienna, VA (4-2)
5t. So Cal Athletics Richardson, Montclair, CA (6-2)
7t. Arizona Hotshots Gold Gatti, Scottsdale, AZ (4-2)
7t. Houston Power Gold Glowacz, Katy, TX (5-2)
9t. St. Louis Chaos Clynes, Florissant, MO (3-2)
9t. OK Babes Gold Bachman, Midwest City, OK (3-2)
9t. San Diego Breakers Harvey, Carlsbad, CA (3-2)
9t. Georgia Fire Yovanovich, Smyrna, GA (5-2)
13t. High Intensity Gold Collins, Niceville, FL (4-2)
13t. CA Grapettes Gomes, Lodi, CA (4-2)
13t. The Next Level Facione, Encinitas, CA (4-2)
13t. Washington Lady Hawks Noble, Redmond, WA (4-2)
17t. Jets Gold Pearce, Agoura Hills, CA (2-2)
17t. Louisiana Voodoo Gold Barksdale, River Ridge, LA (2-2)
17t. New Orleans Dejavu/Koplitz, New Orleans, LA (3-2)
17t. Omaha Finesse Gold Koubsky, Omaha, NE (3-2)
17t. San Diego Renegades Peronto, San Diego, CA (2-2)
17t. Pumas Nourse, Ventura, CA (2-2)
17t. Southern Force Glasco, Johnston City, IL (3-2)
17t. Sudden Impact Gold Lampl, Houston, TX (2-2)
25t. Corona Angels Tyson, Corona, CA (2-2)
25t. Ft. Worth Batbusters Black Grans, Richland Hills, TX (2-2)
25t. Georgia Elite Caldwell, Douglasville, GA (2-2)
25t. Jersey Inferno Gold Meister, Basking Ridge, NJ (2-2)
25t. Orange County Lionettes Wilson, Anaheim Hills, CA (2-2)
25t. Oregon Panthers Gold Orlando, Salem, OR (2-2)
25t. Texas Glory Gold Adkins, McKinney, TX (2-2)
25t. Impact Gold Burke, Houston, TX (2-2)
33t. American Pastime Gold Farnworth, Upland, CA (1-2)
33t. Anaheim O.C. Batbusters Anderson, Huntington Beach, CA (1-2)
33t. Arizona Suncats Heeley, Glendale, AZ (1-2)
33t. East Cobb Bullets Gold Branan, Alpharetta, GA (1-2)
33t. Finesse-Kilburn, Sterling Heights, MI (1-2)
33t. Georgia Titans-Bailey, Lithonia, GA (1-2)
33t. MN Irish Johnson, Rosemount, MN (1-2)
33t. Wichita Mustangs Misunas, Wichita, KS (1-2)
33t. So Cal Diamonds Garziano, Newbury Park, CA (1-2)
33t. So Cal Vipers Gold Carver, Moreno Valley, CA (1-2)
33t. Sorcerer Gold Mumma, Concord, CA (1-2)
33t. Texas Eclipse Gold Glass, Houston, TX (1-2)
33t. Texas Glory 18U Butler, Ennis, TX (1-2)
33t. Texas Travelers Wardlow, Mesquite, TX (1-2)
33t. Vienna Stars Gore, Vienna, VA (1-2)
33t. Xtreme Mavericks Of Georgia Kincaid, McDonough, GA (1-2)
49t. Absolute Blast Gold Bolstad, Bellevue, WA (0-2)
49t. Blast Gold Verde, Beaumont, TX (0-2)
49t. Colorado Stars Burns, Boulder, CO (0-2)
49t. Germantown Red Devils Kalisak, Southaven, MS (0-2)
49t. Gold Coast Hurricanes Cooper, Davie, FL (0-2)
49t. Lady Gators Gold Call, Lake Worth, FL (0-2)
49t. MC Elite Drude, Magnolia, TX (0-2)
49t. Miami Valley Xpress Blue Marsh, Mason, OH (0-2)
49t. New Jersey Breakers Gold Salvatore, Monroe, NJ (0-2)
49t. Polar Crush Palumbo, Worcester, MA (0-2)
49t. So Cal Sliderz Depompa, Sunland, CA (0-2)
49t. South Bay Pride Currier, Torrance, CA (0-2)
49t. Strike Zone Ford, Hayward, CA (0-2)
49t. Team FLA Hazzard, Palm Harbor, FL (0-2)
49t. Tennessee Nighthawks Edwards, Murfreesboro, TN (0-2)
49t. Texas Storm Gold Durham, Pearland, TX (0-2)