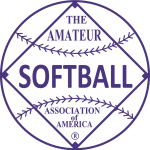 2001 held at Sanford, Florida.
---
Champion – Long Haul/Taylor Brothers/Shen Corp/TPS, Albertville, Minnesota
Runner Up – Hague/Resmondo/Specialty Tank/TPS, Columbus, Ohio
---
Congratulations on Long Haul/Taylor Brothers/Shen Corp/TPS for accomplishing a feat very rare in Slow Pitch Softball. They went 70-6 on the year and won EVERY national championship sanction there was to win in their class to capture the "Grand Slam" of Softball. The only other team to do this was the great Ritch's-Superior/TPS of Windsor Locks, CT in 1992 who went 80-9 when they won all four events. Before the ISA and NSA came along in the mid 1980's, there was such an accomplishment called the "Triple Crown" of Softball, which was winning the USSSA, ASA and the old NSPC. The only teams to do this were the Nelson's Painting/Nelco Mfg. (80-10) of Oklahoma City, OK in 1979, Campbell's Carpets (118-12) of Concord, CA in 1980 and Howard's/Western Steer (160-15) of Denver, NC in 1981. That's only 5 teams in the history of softball that have accomplished a feat like this.
---
MVP – Brad Stiles, Long Haul/TPS (13-14, .929, 9 RBIs, 9 Runs)
HR Leader – Jeff Wallace, Long Haul/TPS (13-17, .765, 11 RBIs) – 7
Batting Leader – Brad Stiles, Long Haul/TPS (13-14) – .929
Outstanding Offensive Player Award  – Brad Stiles, Long Haul/TPS
---
ASA SUPER ALL AMERICANS FIRST TEAM
P – Andy Purcell, Long Haul/Taylor Bros/Shen Corp/TPS (6-11, .545, 0 HRs, 7 RBIs, 4 Runs)
C – Hank Garris, Long Haul/Taylor Bros/Shen Corp/TPS (10-19, .526, 5 HRs, 12 RBIs, 9 Runs)
1B – Jeff Wallace, Long Haul/Taylor Bros/Shen Corp/TPS (13-17, .765, 7 HRs, 11 RBIs, 11 Runs)
2B – Rusty Bumgardner, Long Haul/Taylor Bros/Shen Corp/TPS (11-19, .579, 2 HRs, 8 RBIs, 8 Runs)
SS – John Mello, Long Haul/Taylor Bros/Shen Corp/TPS (7-13, .538, 4 HRs, 8 RBIs, 9 Runs)
3B – Mike Shenk, Long Haul/Taylor Bros/Shen Corp/TPS (10-18, .556, 6 HRs, 18 RBIs, 9 Runs)
MI – Todd Martin, Long Haul/Taylor Bros/Shen Corp/TPS (11-18, .611, 2 HRs, 5 RBIs, 10 Runs)
OF – Brad Stiles, Long Haul/Taylor Bros/Shen Corp/TPS (13-14, .929, 0 HRs, 9 RBIs, 9 Runs)
OF – Jason Kendrick, Long Haul/Taylor Bros/Shen Corp/TPS (7-11, .636, 1 HR, 6 RBIs, 11 Runs)
EH – Jimmy Powers, Long Haul/Taylor Bros/Shen Corp/TPS (9-11, .818, 2 HRs, 5 RBIs, 8 Runs)
UT – Randall Boone, Long Haul/Taylor Bros/Shen Corp/TPS (8-17, .471, 2 HRs, 6 RBIs, 6 Runs)
UT – Albert Davis, Hague/Resmondo/Specialty Tank/TPS
UT – Randy Kortokrax, Hague/Resmondo/Specialty Tank/TPS
UT – Greg Harding, Team Mizuno
ASA SUPER ALL AMERICANS SECOND TEAM
P – Paul Drilling, Hague/Resmondo/Specialty Tank/TPS
C – Roy Eppley, Team Mizuno
1B – Robbie Ergle, Hague/Resmondo/Specialty Tank/TPS
2B – Howie Krause, Hague/Resmondo/Specialty Tank/TPS
SS – Dennis Mendoza, Hague/Resmondo/Specialty Tank/TPS
3B – Butch Smith, Team Mizuno
MI – Dennis Turner, Hague/Resmondo/Specialty Tank/TPS
OF – Scott King, Team Mizuno
OF – Dan Segui, Team Mizuno
OF – Ron Owsley, New Construction
EH – Steve Roeder, New Construction
UT – Carl Rose, Hague/Resmondo/Specialty Tank/TPS
UT – JC Batista, Team Mizuno
UT – Otis Barnes, New Construction
UT – Greg Neal, New Construction
---
FINAL STANDINGS
1. Long Haul/Taylor/Shen Corp/TPS, Albertville, MN (4-0)
2. Hague/Resmondo/Specialty Tank/TPS, Columbus, OH (2-2)
3. Team Mizuno, Fort Pierce, FL (2-3)
4. New Construction, Shelbyville, IN (0-3)