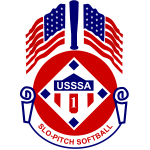 1998 held at Cocoa, Florida.
---
Champion – UPI/Kinder, Baxter, Tennessee
Runner Up – Diamond Queens, Nashville, Tennessee
---
UPI picked up some of the Cannan's Illusions player at the start of the season. The team looked like a powerhouse on paper, but in realty, it was an explosive year as the teams long rivalry never really meshed into one team. But, the talent was just to hard to over come. The Diamond Queens high spirited squad went through the tournament without a loss and stood waiting for an opponent in the championship game. UPI eliminated the Santa Monica Yankees and then in the first final defeated the Diamond Queens 17-3 to force the "if" game. With Mary Hoff on the mound, the UPI squad clinched the title with a 6-3 win over the Queens.
---
MVP – Allison Cole, UPI (17-26, .654, 10 RBI)
Batting Leader – Sherri Lynn France, UPI/Kinder (12-15, 3 HR, 15 RBI) -.800
HR Leader – Sherri Lynn France, UPI/Kinder (12-15, 15 RBI) -.800  – 3
HR Leader – Faye Cobb Bailey, Taylor's (8-14, .571, 6 RBI) – 3
Defensive MVP – Patrice Detlie, Diamond Queens
Offensive MVP – Marie Pesch, UPI/Kinder (17-26, .654, 2 HR, 18 RBI)
---
1998 ALL WORLD TEAM
Connie Tutaj, Santa Monica Yankees (17-25, .680)
Shirley Moir, Santa Monica Yankees (19-27, .704)
Michelle Jackson, Santa Monica Yankees (16-23, .696, 16 RBI)
Kathy Warren, Shooters (11-17, .647)
Jackie Watkins, Diamond Queens (8-18, .444, 1 HR)
Kathie Mahoney, Diamond Queens (10-19, .526)
Patrice Detlie, Diamond Queens (10-17, .588)
Barbara Foxx, S&S/La Blue (11-16, .688)
Paula Vitulli, Fair Warning (9-14, .643)
Sherri Lynn France, UPI/Kinder (12-15, .800, 3 HR)
Allison Cole, UPI/Kinder (17-26, .654)
Kathy Riley, UPI/Kinder (15-25, .600)
Bev Lovett, UPI/Kinder (13-22, .591)
Marie Pesch, UPI/Kinder (17-26, .654, 2 HR)
Mary Hoff, UPI/Kinder (6-14, .429)
Manager – Don Kinder, UPI/Kinder
Manager – Ronnie Bennet, UPI/Kinder
---
FINAL STANDINGS (Incomplete – 16 teams)
1. UPI/Kinder, Baxter, TN (6-1)
2. Diamond Queens, Nashville, TN (4-2)
3. Santa Monica Yankees, Poway, CA (5-2)
4. Shooters, Orlando, FL (4-2)