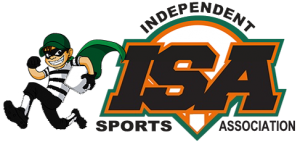 1998 held at Winter Haven, Florida on August 22-23.
---
Champion – Chase Mortgage, Wilmington, North Carolina
Runner Up – Wessel/Hague/SoJern/TPS, Cincinnati, Ohio
---
Chase won the ISA Class AA Championship Sunday (Aug. 23) at the beautiful, new Diamond Plex park in Winter Haven, Fla., beating favored Wessel/Hague in two out of three meetings. Chuck Caviness' team now has two ISA titles to its credit in 1998, having won the ISA Winter Nationals back in January in St. Petersburg, Fla. Jeff Hague was seeking his third ISA AA crown in four years, having won in 1995 and 1996. Chase won a winners bracket matchup vs. Wessel/Hague 36-19 as Jose Santiago had four homers and Jason Fleming three. Chase had a 13-run second inning and a 13-run sixth inning. A 2-run homer by Santiago enforced the run rule. Chase had two lopsided wins — 34-3 in three innings over Reece and 38-2 over N.A.S.T.Y. Boys in three innings. Wessel forced an extra game with a 39-38 comeback win over Chase. A 2-runner with one out by Joe Foley won the game as Wessel rallied for nine runs in the bottom of the seventh. Chase then won the deciding game by 33-11 in five innings. Wessel had to play four games on Sunday, eliminating Planet/New/TPS 43-18 in three innings (Wessel scored 24 runs on 11 HRs in the first inning) and N.A.S.T.Y. Boys 37-18 in five innings. Chase's veteran shortstop Randy Romagna, who sparkled on defense as well as at the plate, was the MVP selection. He went 21-for-27 with seven home runs. Wessel's Tom White was the home run leader with 14 in 7 games on the 300-foot fences. He sizzled with 30-for-36. Wessel left fielder Dale Sensenig was named for the defensive award. Other leading hitters for Chase included Fleming at 26-31 with 11 homers, Santiago 24-29 with 7 homers, Kenny Carver 23-32 with 8 homers, Paul Brannon 21-30 with 8 homers, Tim Williamson 23-31 with 6 homers, Chris Chilton 22-29 and Larry White 21-26. Mark Weaver had a 5-for-5 game with a triple and three homers for 10 RBI in the final game. White and Brett Helmer had three big games on Sunday for Wessel. Each went 15-for-17 with 8 homers. Helmer wound up with 12 homers, while teammates Howie Krause and Tim Linson each had 11. Krause went 27-for-33, Linson 27-35 and Sensenig 23-for-32. Helmer had a tough Saturday and he was 1-for-3 in the last game, winding up 24-for-37, and seeing his on-base percentage skid to .772. He slipped from third to fifth on the OBA list. The veteran White sports a .792 OBA (Jeff Wallace of Team TPS is the pace-setter at .804) and has moved into the No. 6 slot in home runs with 156. White, Wallace and Helmer were teammates on the SoJern/TPS team out of New Jersey last season. N.A.S.T.Y. and Planet/New finishing third and fourth was quite a surprise. N.A.S.T.Y. moved through the winners bracket with a 24-9 win over Tiger/ChecKing, a 19-13 win over Long Haul and a 30-10, 4-inning win over Planet/New, which had won over Resmondo 19-4 and O&S 19-10. Planet eliminated Reece 51-45 . . . after trailing 38-14 going into the bottom of the third inning. Planet scored 22 runs in the bottom of the third. Long Haul and Reece tied for fifth. Long Haul eliminated Brandon's 8-4 and Minnesota rival O&S 27-11 in 5 innings before losing to Wessel 33-28 when Wessel broke loose for 12 runs in the bottom of the sixth inning. Reece ousted Tiger 28-20 and Resmondo 35-20 in 5 innings. Chase was a 32-16 winner over Brandon's in an opening round matchup of North Carolina teams. Several Brandon's players were with Chase at the start of the season. "I knew we had to put it together sooner or later," Caviness said at the awards ceremony. Chase and Wessel are now 3-3 vs. each other this season. Eleven of the 12 entries here were ranked in the Supreme Softball Top 25. Wessel was sixth, Reece seventh, Chase 10th, O&S 11th, Long Haul 12th, Brandon's 14th, Resmondo 16th, Tiger 21st, N.A.S.T.Y. 22nd, Planet 23rd and Woerner tied for 25th. Woerner opened with a 30-19 win over Mizuno/DeMarini, then lost to Wessel 42-27 in 5 innings and Resmondo 38-28. O&S eliminated Mizuno 19-4 in 5 innings. Mizuno is a Florida team that won the state ISA and USSSA Class A titles. Roy Eppley, once one of the top hitters in the major ranks, is a member of the Mizuno/DeMarini team. The all-tournament team included Romagna, White, Chilton, Santiago, Williamson and Fleming of Chase, White, Krause, Linson and Foley of Wessel, plus Dennis Turner, Mike Lane and Rick Meyer of N.A.S.T.Y. Boys and Otis Barnes and Vern Hensley of Planet/New. Barnes went 19-for-23, while Hensley was 16-for-20 with 7 HR. Meyers batted .656 and Lane and Turner .650 each.
---
MVP – Randy Romagna, Chase Mortgage (21-27, 7 HR)
HR Champion – Tom White, Wessel/Hague/SoJern/TPS (30-36, .833) – 14
Batting Champion – Otis Barnes, Plante/New/TPS (20-23) – .870
Defensive MVP – Dale Sensenig, Wessel/Hague/SoJern/TPS
Offensive MVP – Tom White, Wessel/Hague/SoJern/TPS (30-36, .833, 14 HR)
---
ISA ALL TOURNAMENT TEAM
Randy Romagna, Chase Mortgage (21-27, .778, 7 HR)
Larry White, Chase Mortgage (21-26, .808)
Jason Fleming, Chase Mortgage (26-32, .813, 11 HR)
Jose Santiago, Chase Mortgage (24-29, .828, 7 HR)
Tim Williamson, Chase Mortgage (23-31, .742, 6 HR)
Chris Chilton, Chase Mortgage (22-29, .759)
Tom White, Wessel/Hague/SoJern/TPS (30-36, .833, 14 HR)
Howie Krause, Wessel/Hague/SoJern/TPS (27-33, .818, 11 HR)
Tim Linson, Wessel/Hague/SoJern/TPS (27-35, .771, 11 HR)
Joe Foley, Wessel/Hague/SoJern/TPS
Dale Sensenig, Wessel/Hague/SoJern/TPS (23-32, .719)
Rick Meyer, N.A.S.T.Y. Boys (.656)
Mike Lane, N.A.S.T.Y. Boys (.650)
Dennis Turner, N.A.S.T.Y. Boys (.650)
Vern Hensley, Planet/New (16-20, .800, 7 HR)
Otis Barnes, Planet/New (20-23, .870)
---
OTHERS
Kenny Carver, Chase (23-32, .719, 8 HR)
Paul Brannon, Chase (21-30, .700, 8 HR)
Brett Helmer, Wessel/Hague (24-37, .649, 12 HR)
---
FINAL STANDINGS
1. Chase Mortgage, Wilmington, NC, (4-1)
2. Wessel/Hague/SoJern/TPS, Cincinnati, OH (5-2)
3. N.A.S.T.Y. Boys/TPS, St. Louis, MO (3-2)
4. Planet/New/TPS, Lexington, KY (3-2)
5t. Reece/SportsWorld/Chip's/TPS, Lebanon, TN (2-2)
5t. Long Haul/Grover/Mizuno, Albertville, MN (1-2)
7t. Resmondo/TPS, Lake Wales, FL (1-2)
7t. O&S/TPS, South St. Paul, MN (1-2)
9t. Woerner/Hudson's/TPS, Elberta, AL (1-2)
9t. Brandon's Trucking, Wilmington, NC (0-2)
9t. Tiger/ChecKing/AirTransat/TPS, Somers, CT (0-2)
9t. Team Mizuno/DeMarini, Fort Pierce, FL (0-2)
---
WINNERS BRACKET
N.A.S.T.Y. Boys 24, Tiger 9, 6 innings
Planet 19, Resmondo 4, 6 innings
Chase 32, Brandon's 16, 5 innings
Woerner 30, Team Mizuno 19
N.A.S.T.Y. Boys 19, Long Haul 13
Planet 19, O&S 10
Chase 34, Reece 3, 3 innings
Wessel 42, Woerner 27, 5 innings
N.A.S.T.Y. Boys 30, Planet 10, 4 innings
Chase 36, Wessel 19, 6 innings
Chase 38, N.A.S.T.Y. Boys 2, 3 innings
LOSERS BRACKET
Long Haul 8, Brandon's 4
O&S 19, Team Mizuno 4, 5 innings
Reece 28, Tiger 20
Resmondo 38, Woerner 28
Long Haul 27, O&S 11, 5 innings
Reece 35, Resmondo 20, 5 innings
Wessel 33, Long Haul 28
Planet 51, Reece 45
Wessel 43, Planet 18, 3 innings
Wessel 37, N.A.S.T.Y. Boys 18, 5 innings
CHAMPIONSHIP
Wessel 39, Chase 38
Chase 33, Wessel 11, 5 innings