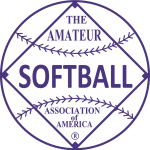 1997 held at Phoenix, Arizona.
---
Champion – California Commotion, Woodland Hills, California (15-0)
Runner Up – Southern California Jazz, Bellflower, California
---
This year of the 44 total games played, 29 were shutouts.
Christa Williams pitched a shutout to lead the Jazz to a 2-0 victory over the Redding Rebels and Michele Smith in the semi-final. In the Championship game, it was all Lisa Fernandez as she pitched the California Commotion to a 4-0 victory and the championship. This is the second straight year the Commotion has defeated the Jazz in the finals.
---
MVP – Lisa Fernandez, California Commotion
HR Leader – Sheila Douty, California Commotion – 4
Batting Leader – Cindy Smith, Phoenix Sunbirds – .534
Bertha Tickey Pitching Award – Lisa Fernandez, California Commotion
Erv Lind Defensive Award – Jennifer McFalls, Redding Rebels
---
FIRST TEAM ALL-AMERICANS
P – Lisa Fernandez, California Commotion (4-0, 29 IP, 46 K, 3 shutouts, 0 Runs, 10 K in the final; 5-20, .250 batting)
P – Michele Smith, Rebels
P – Christa Williams, California Commotion
C – Gillian Boxx, California Commotion
1B – Sheila Cornell Douty, California Commotion (6-17, .353, 4 HR, 6 Runs, 8 RBI)
2B – Julie Smith, Rebels
3B – Jennifer Brundage, California Commotion
SS – Jennifer McFalls, Rebels
OF – Yvonne Gutierrez, California Commotion
OF – Amy Chellevold, California Commotion
OF – Cindy Smith, Phoenix Sunbirds (11-21, .534, 2 runs, 2 RBI)
OF – Kim Maher, Rebels
DP – Jen Cline, California Jazz
UTIL – Kathy Stahl, Rebels
UTIL – Trinity Johnson, California Jazz
SECOND TEAM ALL-AMERICANS
P – Susie Parra, Phoenix Sunbirds
P – April Faircloth, Cig Twisters
P – Desarie Knipfer, California Jazz
C – Stacey Nuveman, California Jazz
1B – Kim Wuest, California Jazz
2B – Amy Pera, Cig Twisters
3B – Nina Lindenberg, California Jazz
SS – Randi Berg, California Players
OF – Nancy Evans, California Players
OF – Leah O'Brien, California Players
OF – Dana Morrill, Montclair Majestics
OF – Barbara Jordan, Rebels
DP – Veronica Nelson, Phoenix Storm
UTIL – Laura Berg, California Players
UTIL – Kirsten Voak, Phoenix Storm
THIRD TEAM ALL-AMERICANS
P – Kristine Karr, California Hurricanes
C – Jen Bruno, Michigan Cruise
1B – Marisa Semmel, Montclair Majestics
2B – Dani Tyler, California Players
3B – Tairia Mims, Phoenix Storm
SS – Ann Rowan-Pedersen, Sunbirds
OF – Natalie Quinn, Cig Twisters
OF – Mindy Bond, Cig Twisters
OF – Vicki Morrow, Montclair Majestics
OF – Amy Doyle, Memphis Saints
DP – Jen Schock, Montclair Majestics
UTIL – Jessica Yanosy, Brakettes
UTIL – Missy Nowak, Cig Twisters
UTIL – Jackie Cipolloni, Topton VIP's
UTIL – Lori Harrigan, California Players (pitched a 1-0 8 inning shutout to eliminate the Brakettes)
---
FINAL STANDINGS
1. California Commotion, Woodland Hills, CA (6-0)
2. California Jazz, Bellflower, CA (6-2)
3. Rebels, Redding, CA (4-2)
4. Sunbirds, Phoenix, AZ (4-2)
5t. Cig Twisters, Decatur, IL (4-2)
5t. California Players, Bellflower, CA (3-2)
7t. Memphis Saints, Memphis, TN (2-2)
7t. Montclair Majestics, Montclair, NJ (3-2)
9t. Raybestos Brakettes, Stratford, CT (2-2)
9t. Phoenix Storm, Phoenix, AZ (3-2)
9t. California Hurricanes, Riverside, CA (1-2)
9t. Michigan Cruise, Ann Arbor, MI (1-2)
13t. Decatur Breeze, Decatur, IL (1-2)
13t. Topton Vip's, Topton, PA (2-2)
13t. Vipers, Phoenix, AZ (0-2)
13t. St. Louis Surge, St. Louis, MO (1-2)
17t. Celina Suns, Celina, OH (0-2)
17t. Allentown Pates, Allentown, PA (1-2)
17t. Twin City Jammers, Minneapolis, MN (0-2)
17t. Metro Express, Phoenix, AZ (0-2)
17t. Lady Hearts, Bloomington, IL (0-2)
17t. Naturals Sunrays, Phoenix, AZ (0-2)
17t. Natural Blue, Phoenix, AZ (0-2)
---