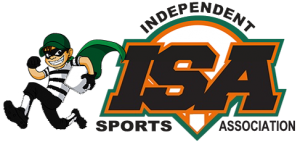 1996 held at Salem, Oregon.
---
Champion – Shen Valley/Superior/Taylor Brothers/TPS, Bridgewater, Virginia
Runner Up – Sunbelt/Easton, Centerville, Georgia
---
Shen Valley went undefeated (4-0) and their scores were crazy. They beat Steele's 72-42, then defeated Liquid Blue 62-34 and in the winners bracket final, they only won 37-17. Sunbelt made it back to the finals and Shen Valley won a close game 29-28 over Sunbelt. The big surprise was Ritch's-Superior getting beat 50-19 by Liquid Blue. R-S got back on track in the losers bracket by beating Steele's 62-50. Then, Lighthouse sent them home with a 52-49 defeat.
---
Co-MVP – (Winning Team) – Todd Martin, Shen Valley – (25-26, .962, 12 HR)
Co-MVP – (Losing Team) – Jeff Hall, Sunbelt – (18-21, .818, 8 HR)
Co-Defensive MVP – (Winning Team) – Phil Jobe, Shen Valley/TPS
Co-Defensive MVP – (Losing Team) – Butch Ovens, Sunbelt/Easton
HR Leader – Dewayne Frizzell, Shen Valley (23-26, .885) – 15
Batting Leader – Todd Martin, Shen Valley (25-26, 12 HR) – .962
---
ISA ALL WORLD TEAM
Todd Martin, Shen Valley/TPS (25-26, .962, 12 HR)
Dewayne Frizzell, Shen Valley/TPS (23-26, .885, 15 HR)
Phil Jobe, Shen Valley/TPS
Scott Elliott, Shen Valley/TPS (21-26, .808, 14 HR)
Tot Powers, Shen Valley/TPS (20-26, .769, 13 HR)
Jimmy Powers, Shen Valley/TPS (23-28, .821, 13 HR)
JC Phelps, Shen Valley/TPS (22-26, .846, 11 HR)
John Mello, Shen Valley/TPS (20-26, .769, 10 HR)
Jason Kendrick, Shen Valley/TPS (16-25, .640, 7 HR)
Jeff Hall, Sunbelt/Easton (18-21, .818, 8 HR)
Charles Wright, Sunbelt/Easton (18-25, .720, 6 HR)
Hank Garris, Sunbelt/Easton (18-25, .720, 10 HR)
John McCraw, Sunbelt/Easton (17-23, .739, 11 HR)
Todd Joerling, Sunbelt/Easton (21-28, .750, 9 HR)
Butch Ovens, Sunbelt/Easton (15-23, .652, 6 HR)
Robbie Ergle, Lighthouse/Worth (22-26, .846, 7 HR)
Steve Craven, Lighthouse/Worth (21-27, .727, 8 HR)
Brad Stiles, Lighthouse/Worth (21-27, .727, 6 HR)
Craig Billeci, No Limit/TPS (18-22, .818, 9 HR)
John Redihan, Liquid Blue (16-19, .842, 8 HR)
Kerry Everett, Liquid Blue (18-20, .900, 11 HR)
Ron Parnell, Ritch's-Superior/Tri-Gems (17-19, .895)
Jason McRae, Steele's Silver Bullet/Hit Men (17-18, .944, 7 HR)
---
OTHERS
Randy Kortokrax, Steele's (17-20, .850, 11 HR)
Jamie Wisham, Steele's (15-18, .833, 7 HR)
Jeff Ott, Liquid Blue (19-23, .826, 11 HR)
Jacques Millier, Steele's (14-17, .824)
Dewayne Nevitt, Ritch's-Superior (15-19, .789, 10 HR)
Britt Hightower, Ritch's-Superior (15-19, .789, 6 HR)
Darrell Beeler, Ritch's-Superior (15-19, .789)
Rod Hughes, Liquid Blue (17-23, .739, 13 HR)
Larry Carter, Liquid Blue (17-23, .739, 6 HR)
Randy Noe, Liquid Blue (17-23, .739)
Jeff Wallace, Steele's (13-18, .722, 8 HR)
Dan Schuck, Sunbelt/Easton (17-26, .654, 10 HR)
Rusty Bumgardner, Shen Valley (18-26, .692, 12 HR)
Carl Rose, Lighthouse (20-29, .690, 12 HR)
---
FINAL STANDINGS
1. Shen Valley/Superior/Taylor/TPS, Bridgewater VA (4-0)
2. Sunbelt/Easton, Centerville, GA (3-2)
3. Lighthouse/Worth, Stone Mountain, GA (3-2)
4. No Limit/TPS, Concord, CA (3-2)
5t. Liquid Blue, Providence, RI (2-2)
5t. Ritch's-Superior/Tri-Gems/TPS, Windsor Locks, CT (1-2)
7t. Steele's Silver Bullet/Hit Men, Brooke Park, OH (1-2)
7t. Rainer/TPS, Seattle, WA (1-2)
9t. Long Pest Control/TPS, Tacoma, WA (0-2)
9t. Wallace Park/DeMarini, Salem, OR (0-2)