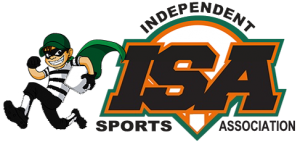 1989 held at Gastonia, North Carolina.
---
Champion – Bell Corp, Tampa Florida
Runner Up – Ritch's Salvage, Harrisburg North Carolina
---
Bell Corp went 4-0 in this tournament Ritch's won won their first two games before losing to Steele's. Ritch's had to come back through the losers bracket defeating Lighthouse, New Construction and getting revenge on Steele's by eliminating them also by a 17-15 score. Ritch's hit more HR than Steele's did as well. . Ritch's defeated Bell in the first final 11-7, but then came back to win the title 14-6 as John Beasley hit a 3-Run homer to get them back in the game after Britt Hightower's homer gave Ritch's an initial 5-0 lead. Mark Heirlmeier had 3 hits and a HR for Bell in the game. Danny Williams also had 3 hits for Bell.
---
MVP – John Beasley, Bell Corp. (13-17, .765, 2 HR, 12 RBI)
Defensive MVP – Greg Whitlock, Ritch's Salvage
HR Leader –Dirk Androff, Steeles (14 RBI) – 6
Batting Leader – Dirk Androff, Steeles (14-17) – .823
Offensive MVP – Dirk Androff, Steeles (14-17, .823, 6 HR, 14 RBI)
---
ISA SUPER ALL WORLD TEAM
John Beasley, Bell Corp. (13-17, .765, 2 HR, 12 RBI)
Danny Williams, Bell Corp. (2 HR)
Mike Ambers, Bell Corp. (11-18, .611, 2 HR)
Mark Hierlmeier, Bell Corp. (11-19, .579, 5 HR)
Mark Martin, Bell Corp. (3 HR)
Mike Lewis, Bell Corp. (9-17, .529)
Britt Hightower, Ritch's Salvage (3 HR, 17 RBI)
Charles Wright, Ritch's Salvage (23-33, .697, 4 HR, 15 RBI)
Greg Whitlock, Ritch's Salvage (22-34, .647)
Fred Trice, Ritch's Salvage (3 HR)
Mike Nye, Ritch's Salvage (13-27, .481)
Larry Neff, Ritch's Salvage (20-29, .690)
Dirk Androff, Steele's (14-17, .823, 6 HR, 14 RBI)
Mike Macenko, Steele's
Ron Parnell, Steele's
Cecil Whitehead, Steele's
Tom Fehring, New Construction
Carl Rose, Lighthouse (12-20, .600. 4 HR, 15 RBI)
Myles Schexnaydre, Ken Michaels (8-12, .667)
---
OTHERS
Rodney Woods, Starpath (8-10, .800)
George Marshall, Gastonia H&A (11-16, .688)
Curtis Williams, Lighthouse (15-22, .682)
Kim Smith, Gastonia H&A (10-15, .667)
Bruce Meade, Ken Michaels (8-12, .667, 3 HR)
Tim White, Gastonia H&A (11-17, .647)
Cliff Carpenter, Bell Corp. (11-20, .550)
Greg Miller, Ritch's (4 HR)
Kevin Giddens, Lighthouse (4 HR)
Britt Hightower, Ritch's (3 HR, 17 RBI)
Fred Trice, Ritch's (3 HR)
---
FINAL STANDINGS
1. Bell Corp., Tampa, FL (4-0)
2. Ritch's Salvage, Harrisburg, NC (5-2)
3. Steele's Silver Bullets, Grafton, OH (2-2)
4. New Construction, Shelbyville, IN (5-2)
5t. Ken Michaels, Rockville, MD (1-2)
5t. Lighthouse, Stone Mountain, GA (2-2)
7t. Starpath, Lexington, KY (1-2)
7t. Gastonia Heating & Air, Gastonia, NC (1-2)
9t. Maroadi Transfer, Pittsburgh, PA (0-2)
9t. Action Awards, Atlanta, GA (0-2)
9t. Sunbelt Plastics, Centerville, GA (0-2)
9t. Cannan Roofing, San Antonio, TX (0-2)