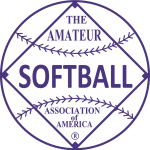 1992 held at Drake's Creek in Hendersonville, Tennessee on August 21-23.
---
Champion – Ritch's-Superior/TPS, Windsor Locks, Connecticut (80-9)
Runner Up – Steele's/Sunbelt, Brooke Park, Ohio (78-30)
---
Steele's won the winners bracket finals 32-31 over Ritch's-Superior as they hit 16 homers in the game.  Jacques Miller hit 3 HR and 4 other players each had two. Ritch's-Superior then came back from the losers bracket and defeated Steele's/Sunbelt 36-25 to force the 'if' game.  Charles Wright had 3 HR and 9 RBI in that game. Ritch's was leading 16-0 in the top of the first inning of the 'if' game when the rains came and after a long delay, Ritch's-Superior was awarded the Championship over Steele's Sunbelt via ASA's tie-breaker rule (they both beat each other once, but Ritch's had a better overall tournament record).
---
MVP – Dirk Androff, Ritch's-Superior
HR Leader – Jimmy Powers, Steele's/Sunbelt – 11
Batting Leader – Bubba Defer, Time Out Sports/Worth – .867
---
FIRST TEAM ALL-AMERICANS
P – Scott Elliott, Steele's/Sunbelt Hitmen (17-23, .739, 8 HR, 17 RBI, 13 Runs
C – Dave Steffen, Ritch's/Superior (19-27, .704, 5 HR, 16 RBI, 15 Runs)
1B – Rick Weiterman, Ritch's/Superior (15-20, .750, 8 RBI, 12 Runs)
2B – Dewayne Nevitt, Starpath (18-27, .667, 10 HR, 15 RBI, 11 Runs)
3B – Charles Wright, Ritch's/Superior (16-26, .615, 7 HR, 22 RBI, 18 Runs)
SS – Ron Parnell, Ritch's/Superior (18-28, .643, 8 HR, 20 RBI, 18 Runs)
OF – Jimmy Powers, Steele's/Sunbelt Hitmen (19-23, .826, 11 HR, 30 RBI, 19 Runs)
OF – Gary Fisher, DJ's Sports/Easton (16-19, .842, 7 HR, 15 RBI, 17 Runs)
OF – Dirk Androff, Ritch's/Superior (22-28, .786, 10 HR, 24 RBI, 21 Runs)
OF – Steve Craven, Steele's/Sunbelt Hitmen (16-23, .696, 4 HR, 14 RBI, 14 Runs)
EP – Monty Tucker, Steele's/Sunbelt Hitmen (14-21, .667, 7 HR, 19 RBI, 13 Runs)
UTIL – Darrell Beeler, Ritch's/Superior (18-28, .643, 7 HR, 16 RBI, 14 Runs)
UTIL – Jeff Boyden, DJ's Sports/Easton (15-19, .789, 7 HR, 13 RBI, 14 Runs)
UTIL – Greg Cannedy, DJ's Sports/Easton (12-15, .800, 8 HR, 16 RBI, 11 Runs)
UTIL – Bubba Defer, Worth/Time Out Sports (13-15, .867, 8 HR, 15 RBI, 14 Runs)
SECOND TEAM ALL-AMERICANS
P – Paul Drilling, Ritch's/Superior (16-20, .800, 4 RBI, 16 Runs)
C – Mike Macenko, Steele's/Sunbelt Hitmen (16-26, .615, 6 HR, 11 RBI, 16 Runs)
1B – Jacques Miller, Steele's/Sunbelt Hitmen (14-23, .609, 7 HR, 11 RBI, 13 Runs)
2B – Tot Powers, Steele's/Sunbelt Hitmen (11-22, .500, 7 HR, 13 RBI, 11 Runs)
3B – Tim Linson, Gooslin Construction (15-25, .600, 6 HR, 14 RBI, 13 Runs)
SS – Greg Whitlock, Starpath (15-23, .652, 2 HR, 5 RBI, 15 Runs)
OF – Kevin Berkhofer, Gooslin Construction (16-21, .762, 2 HR, 12 RBI, 10 Runs
OF – Cody Wyatt, Starpath (23-34, .676, 7 HR, 21 RBI, 17 Runs)
OF – Steve Dickinson, Gooslin Construction (17-26, .654, 3 HR, 11 RBI, 16 Runs)
OF – Phil Jobe, Steele's/Sunbelt Hitmen (17-25, .680, 3 HR, 10 RBI, 14 Runs)
EP – Bruce Meade, Starpath (21-30, .700, 9 HR, 26 RBI, 17 Runs)
UTIL – Ed Berg, Gooslin Construction (15-24, .625, 5 HR, 14 RBI, 13 Runs)
UTIL – Dennis Graser, Ritch/Superior (14-23, .609, 6 HR, 8 RBI, 14 Runs)
UTIL – Ernie Montgomery, Steele's/Sunbelt Hitmen (12-20, .600, 2 RBI, 9 Runs)
UTIL – Rich Plante, Starpath (19-30, .633, 9 HR, 22 RBI, 21 Runs)
---
OTHERS
Doug Kissane, Taylor Brothers (6-7, .857, 3 HR, 5 RBI, 6 Runs)
Sylvin Little, Vernons (13-16, .813, 7 HR, 10 RBI, 11 Runs)
Phil White, New Construction (15-19, .789, 5 HR, 12 RBI, 12 Runs)
Randy Kortokrax, R&D/Ohio Transport (11-14, .786, 7 HR, 14 RBI, 10 Runs)
Andy Alvis, Dan Smith (13-17, .765, 6 HR, 19 RBI, 13 Runs)
Carl Rose, Williams/Worth (6-8, .750, 4 HR, 10 RBI, 5 Runs)
Wendell Rickard, Datom-Argus (10-14, .714, 6 HR, 9 RBI, 9 Runs)
Mike Bolen, Datom-Argus (9-13, .692, 5 HR, 11 RBI, 8 Runs)
Kim Seaman, Bell Corp (9-13, .692, 8 HR, 15 RBI, 9 Runs)
Larry Fredieu, Bell Corp (8-12, .667, 7 HR, 9 RBI, 8 Runs)
Dewayne Frizzell, Vernons (10-15, .667, 5 HR, 9 RBI, 8 Runs)
Jim Fuller, Ritch's/Superior (15-23, .652, 1 HR, 7 RBI, 11 Runs)
Mike Shenk, Taylor Brothers (5-8, .625, 3 HR, 6 RBI, 4 Runs)
Dave Johnson, Starpath (19-31, .619, 7 HR, 12 RBI, 18 Runs)
Mark Martin, Bell Corp (8-13, .615, 2 HR, 6 RBI, 7 Runs)
Todd Joerling, Bell Corp (8-13, .615, 3 HR, 8 RBI, 9 Runs)
Gary Jones, Starpath (15-25, .600, 8 HR, 16 RBI, 13 Runs)
Dave Allen, Starpath (17-29, .586, 8 HR, 22 RBI, 17 Runs)
Scott Flood, DJ's Sports (12-22, .545, 8 HR, 12 RBI, 12 Runs)
Donnie Rardin, Starpath (16-31, .516, 8 HR, 10 RBI, 18 Runs)
Cecil Whitehead, Ritch's/Superior (14-28, .500, 4 HR, 13 RBI, 12 Runs)
Britt Hightower, Ritch's/Superior (11-27, .407, 4 HR, 10 RBI, 8 Runs)
J.C. Phelps, New Construction (7-18, .389, 4 HR, 11 RBI, 8 Runs)
---
FINAL STANDINGS
1. Ritch's-Superior/TPS, Windsor Locks, CT (5-1)
2. Steele's/Sunbelt Hitmen, Brook Park, OH (4-1)
3. Starpath, Monticello, KY (5-2)
4. Gooslin Construction, Columbus, OH (3-2)
5t. DJ's/Easton, Atchinson, KS (3-2)
5t. Time-Out Sports/Worth, Jackson, MS (2-2)
7t. New Construction, Shelbyville, IN (2-2)
7t. Vernon's, Jacksonville, FL (2-2)
9t. Dan Smith Plastering, San Jose, CA (1-2)
9t. R&D/Ohio Transport, Lima, OH (1-2)
9t. Datom-Argus, Lebanon, TN (1-2)
9t. Bell Corp., Tampa, FL (1-2)
13t. Williams/Worth, Houston, TX (0-2)
13t. Riverside Paving, Louisville, KY (0-2)
13t. Taylor Brothers, Providence, RI (0-2)
13t. Diamond Edge/Worth, St. Louis, MO (0-2)
---
FRIDAY'S PAIRINGS
6:20PM – Starpath vs. Time-Out Sports/Worth
6:20PM – New Construction vs. Williams/Worth
7:40PM – Steele's/Sunbelt Hitmen vs. Riverside Paving
7:40PM – R&D/Ohio Transport vs. Datom-Argus
9:00PM – Ritch's/Superior vs. Taylor Brothers
9:00PM – Vernon's vs. DJ's/Easton
10:20PM – Diamond Edge/Worth vs. Gooslin Construction
10:20PM – Dan Smith Plastering vs. Bell Corp