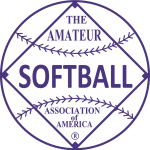 1992 held at Jacksonville, Florida on September 4-7.
---
Champion – Vernon's, Jacksonville, Florida
Runner Up – New Construction, Shelbyville, Indiana
---
Hometown favorite Vernon's of Jacksonville, FL put up a perfect 6-0 record to stake claim on the Men's Major Slow Pitch National Championship. New Construction of Shelbyville, IN placed second with a 5-2 tournament record.
---
MVP – Ricky Huggins, Vernon's

HR Leader – Ricky Huggins, Vernon's – 18

Batting Leader – Jimmy Smith, Moulton Furniture – .810
---
FIRST TEAM ALL-AMERICANS
P – Ricky Huggins, Vernon's (22-28, .786, 18 HR, 42 RBI)
C – J.C. Phelps, New Construction
1B – Gary Ratliff, New Construction
2B – Jimmy Smith, Moulton Furniture (17-21, 6 HR, 20 RBI)
3B – Vern Hensley, New Construction
SS – Caleb Rabenold, Vernon's
OF – Roy Eppley, Vernon's
OF – Randy Kortokrax, R&D/Ohio Transport
OF – Dewayne Frizzell, Vernon's
OF – Doug Kissane, Taylor Brothers
UTIL – Dave Phillips, Moulton Furniture
UTIL – Mike Jacobs, Vernon's
UTIL – Russ Dale, New Construction
UTIL – Russ Earnest, Back Porch
UTIL – Mike Schenk, Taylor Brothers (20-31, .645, 11 HR, 27 RBI)
SECOND TEAM ALL-AMERICANS
P – Gary Perkins, R&D/Ohio Transport
C – Rich Wolfshimer, Taylor Brothers
1B – Robbie Ergle, Vernon's
2B – Doug Kilburn, Taylor Brothers
3B – Benny Perrin, Moulton Furniture
SS – Steve Skladany, R&D/Ohio Transport
OF – Larry Echols, Moulton Furniture
OF – Tony Foshia, R&D/Ohio Transport
OF – John Hicks, Back Porch
OF – Curtis Williams, Vernon's
EP – Kelly Ratcliff, New Construction
UTIL – Larry Heise, Vernon's
UTIL – Ronnie James, Moulton Furniture
UTIL – Terry Weeks, Back Porch
UTIL – Parrish Barwick, Vernon's
---
FINAL STANDINGS
1. Vernon's, Jacksonville, FL (6-0)
2. New Construction, Shelbyville, IN (5-2)
3. R&D/Ohio Transport, OH (4-2)
4. Moulton Furniture, Moulton, AL (3-2)
5t. Back Porch, Destin, FL (5-2)
5t. Taylor Brothers, Providence, RI (5-2)
7t. Demond Edge, St. Louis, MO (3-2)
7t. Armed Forces, Washington, DC (3-2)
9t. Worth Astros, Carmel, IN  (1-2)
9t. Tanks, Sticks & Stones, Indianapolis, IN (1-2)
9t. Archer Softball, Des Moines, IA (1-2)
9t. Dryden Softball, Tidewater, VA (1-2)
13t. Alford's/Worth, Stone Mountain, GA (1-2)
13t. Lawton Cablevision, Lawton, OK (1-2)
13t. Time Out Sports, Jackson, MS (1-2)
13t. Midas Touch Jewelers, Fairfield, CT (1-2)
17t. Riverside Paving, Louisville, KY (1-2)
17t. Miller Lite, Quincy, IL (1-2)
17t. Omaha Budweiser, Omaha, NE (0-2)
17t. Southland Sox, Gainesville, GA (0-2)
17t. Datom-Argus, Lebanon, TN (0-2)
17t. Uncle Bud/Mizuno, Knoxville, TN (0-2)
17t. Belcher Construction, Manteno, IL (0-2)