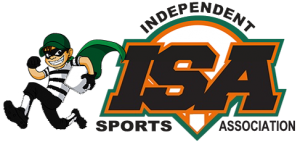 1991 Held at Cocoa, Florida.
---
Champion – Ritch's/Superior/TPS, Windsor Locks, Connecticut
Runner Up – Sunbelt Plastics/Worth, Centerville, Georgia
---
Ritch's/Superior/TPS defeated Sunbelt Plastics/Worth in the Championship game 28-8. Charles Wright, eventual MVP, had 4 hits and 3 RBI in the game. Also coming up big for the R-S Express was Britt Hightower who was 4-5, including 2 HR and 7 RBI (a grand slam home run and a three-run homer). Ron Parnell chipped in with 2 Homers as well. Doug Roberson and Dave Steffen combined for 7 hits. Mike Macenko accounted for 5 of Sunbelts 8 runs with a 3-run HR and a 2-run Double. Ritch's beat Sunbelt 16-9 in the winner's bracket final and then waited for the surprise hometown team, Stottler-Stag team to survive a first round loss to battle back to the losers bracket final, where it lost to the powerful Sunbelt squad 18-11. Stottler finished 3rd, while another local team, Power Pit finished 5th.
---
MVP – Charles Wright, Ritch's/Superior (14-16, .875, 6 HR)
Defensive MVP – Kenny Clark, Stottler Stagg
HR Leader – Charles Wright, Ritch's/Superior – 6
Batting Leader – Charles Wright, Ritch's/Superior – .875
---
1991 ISA ALL WORLD TEAM
Charles Wright, Ritch's/Superior (14-16, .875, 6 HR)
Dirk Androff, Ritch's/Superior (5 HR, 16 RBI)
Ron Parnell, Ritch's/Superior
Britt Hightower, Ritch's/Superior
Doug Roberson, Ritch's/Superior
Dave Steffen, Ritch's/Superior
Monty Tucker, Sunbelt/Worth
Todd Joerling, Sunbelt/Worth
Sylvan Little, Sunbelt/Worth
Greg Schulte, Sunbelt/Worth
Rob O'Leath, Power Pit
Alan Tanner, Power Pit
David Franklin, Power Pit (11-13, .846)
Ed Starcher, Stottler Stagg
Kenny Clark, Stottler Stagg
Mike Nye, Vernons
---
FINAL STANDINGS
1. Ritch's-Superior, Windsor Locks, CT (4-0)
2. Sunbelt/Worth, Centerville, GA
3. Stottler Stagg, Cocoa, FL (4-2)
4. Skyhawk, Cape Coral, FL
5t. Bell Corp., Tampa, FL
5t. Power Pit, Cocoa, FL (2-2)
7t. Vernon's, Jacksonville, FL
7t. Datum-Argus, Lebanon, TN
9t. WW Gay, Gainesville, FL
9t. Boys of Summer II, Miami, FL
9t. Back Porch, Fort Walton Beach, FL
9t. Treasure Coast, Fort Pierce, FL
*No info available on the final records