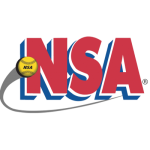 1988 held in Austin, Texas.
---
Champion – Steele's Silver Bullets, Grafton, Ohio
Runner Up – Howard's/Western Steer, Denver, North Carolina
---
Steele's defeated Larry's Used Cars in the winner's bracket final by a close 14-13 score. Meanwhile, Howard's after losing their first game against the Austin Capitals, had to fight through the losers bracket where they met the Austin Caps again. This time, it was a different story as the Steermen came out on top 27-15. Howard's then eliminated Larry's 41-20 to get another shot at Steele's in the finals. In a slugfest, Steele's won the title by a 50-36 score. They scored 21 runs in the first inning.
---
MVP – Doug Roberson, Steele's (15-19, .789, 6 HRs, 18 RBIs)

HR Leader – Jim Fuller, Howard's/Western Steer – 15

Batting Leader – Greg Schulte, Auston Capitols (17-21) – .810

Defensive MVP – Ron Parnell, Steele's Silver Bullets
---
1988 NSA All-World Team (incomplete)
Doug Roberson, Steele's Silver Bullets (15-19, .789, 6 HRs, 18 RBIs)
Ron Parnell, Steele's Silver Bullets
Mike Macenko, Steele's Silver Bullets
Bill Blake, Steele's Silver Bullets (9 HRs)
Ken Loeri, Steele's Silver Bullets (15-19, .789)
Bruce Meade, Steele's Silver Bullets (9 HRs)
Jim Fuller, Howards (15 HRs)
Steve Jackson, Larry's Used Cars (14-21, .667., 4 HRs, 10 RBIs)
Greg Pyke, Austin Capitols (17-22, .773)
Freddie Johnson, Austin Capitols (15-20, .750, 8 HRs, 23 RBIs)
Greg Schulte, Austin Capitols (17-21, .810, 8 HRs, 18 RBIs)

*No info available on remainder of all-tournament team, missing some players (Howard's players)
---
OTHERS
Scott Virkus, Steele's Silver Bullets (13-19, .684)
---
FINAL STANDINGS
1. Steele's Silver Bullets, Grafton, OK (4-0)
2. Howard's/Western Steer, Denver, NC (4-2)
3. Larry's Used Cars, Grand Praire, TX (2-2)
4. Austin Capitols, Austin, TX (3-2)
5t. William's Stars, Houston, TX (2-2)
5t. Superior Softball, Windsor Locks, CT (1-2)
7t. Purdys, Fort Worth, TX (1-2)
7t. South Texas Lightening, Houston, TX (1-2)
9t. Pittsburgh Hot Links, Pittsburgh, PA (0-2)
9t. Villain Sports, Seguin, TX (0-2)