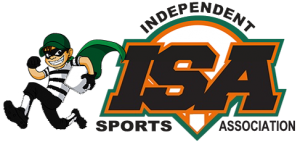 1988 held at Belmont, North Carolina.
---
Champion – Howard's/Western Steer, Denver, North Carolina
Runner Up – Steele's Silver Bullets, Grafton, Ohio
---
With the help of some explosive bats, Howard's went undefeated in this event, going 4-0. They defeated Steele's in the Championship game 14-7. Rick Wheeler hit 3 HR and Stan Harvey hit 2 for Howards. Cecil Whitehead also hit a HR. Number 1 ranked Steele's was knocked into the losers bracket by Maroadi Transfer by a 19-15 score. Steele's came back through the losers bracket and beat Maroadi in the losers bracket final 26-9. They hit 15 Home Runs in the game, including 6 in a row. When Marlton Trucking folded, teams added players from that team to their rosters. Lighthouse picked up Jim Fuller and Bill Gatti, while Howard's grabbed Cecil Whitehead, Rick Wheeler and Paul Drilling. Howard's had previously snatched up Britt Hightower when Smyth Sox folded earlier in the year. Steele's got in on the action as they grabbed Bruce Meade, Doug Brown, Larry Fredieu and Buddy Slater from the Smythe Sox team. They grabbed Charles Wright to play in this tournament, who had been with the now disbanded Marlton Trucking team.
---
MVP – Cecil Whitehead, Howard's (12-17, .706, 7 HR)
Defensive MVP – Charles Wright, Steele's
HR Leader –Mike Macenko, Steele's Silver Bullets (23-25, .920) – 13
Batting Leader – Mike Macenko, Steele's Silver Bullets (23-25) – .920
---
1988 ISA All-World Team (incomplete)
Cecil Whitehead, Howard's/Western Steer (12-17, .706, 7 HR)
Britt Hightower, Howard's/Western Steer (14-16, .875, 6 HR)
Rick Wheeler, Howard's/Western Steer (14-17, .824, 8 HR)
Rick Scherr, Howard's/Western Steer (11-17, .647 4 HR)
Stan Harvey, Howard's/Western Steer (10-16, .625, 5 HR)
Mike Macenko, Steele's Sports (23-25, .920, 13 HR)
Charles Wright, Steele's Sports
Bill Blake, Steele's Sports
Bruce Meade, Steele's Sports
*No other info available on the all-tournament team (Maroadi and Kirk's/Ritch's players)
---
FINAL STANDINGS
1. Howard's/Western Steer, Denver, NC (4-0)
2. Steele's Silver Bullets, Grafton, OH (4-2)
3. Maroadi Transfer, Pittsburgh, PA (2-2)
4. Kirk's Glass/Ritch's Salvage, Richmond, VA (2-2)
5t. Handy Pantry, Gastonia, NC (2-2)
5t. Lighthouse, Stone Mountain, GA (1-2)
7t. John Hanson Fence, Washington DC (1-2)
7t. Glass Wholesalers, Hammond, IN (1-2)
9t. Shelton Carpets/Willis Trucking, Dalton, GA (0-2)
9t. Tip Top Grocery, Greensboro, NC (0-2)