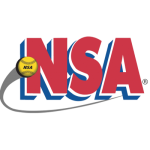 1987 held in Houston, Texas.
---
Co-Champions – Smythe Sox, Houston, Texas and Athletic Shop, Hammond, Louisiana – (Declared co-champs due to rain)
---
MVP – Cecil Whitehead, Smythe Sox
MVP – Hal Harlan, Athletic Shop
HR Leader –Bill Blake, Smythe Sox – 14
Batting Leader – no info available
Defensive MVP – Paul Drilling, Athletic Shop
---
Smythe Sox and Athletic Shop were declared Co-Champs in this rain-shortened event. Both teams suffered one loss. Smythe (had defeated Starpath in their first game) coming from losers bracket beat Athletic Shop in the first final 19-18 on 2 run homer by Bruce Meade. The "if" game was never played. Athletic Shop sent Smythe Sox to the losers bracket initially with a 24-15 victory. To reach the championship, Smythe beat Howards 45-12 in losers bracket final. Athletic Shop won a 7-0 forfeit over Superior Bombats in winners bracket final due to Superior having to catch their plane due to the long rain delays. Defending champ, Steele's defeated Howards 37-12 in their opening game, were eliminated in back to back losses ; 29-28 to the Bombats and then to Howards 45-25. In the win over Howards, Smythe hit 21 HRs. Mike Parrott and Mark Heirlmeier hit 3 each, while Doug Brown was 5-5. Trailing 17-8, Athletic shop scored 10 in top of 7th to take a 18-17 lead. Larry Fredieu and Mark Lewis hit homers in that rally. Paul Drilling chipped in with a bases loaded double. In the bottom of the 7th, Cecil Whitehead got a base hit and then Meade hit his game winner. For Smythe in the game. Brown hit 3 HRs, while Meade, Parrott and Blake each hit 2. Blake was the tournament HR king with 14.
---
1987 NSA All-World Team (incomplete)
Cecil Whitehead, Smythe Sox
Hal Harlan, Athletic Shop
Paul Drilling, Athletic Shop
Bill Blake, Smythe Sox (14 HRs)
Bruce Meade, Smythe Sox
Doug Brown, Smythe Sox
Mike Parrott, Smythe Sox
Larry Friedieu, Athletic Shop
Greg Schulte, Athletic Shop
Mike Macenko, Steele's Sports (15-21, 13 HRs, 20 RBIs)
*No info available on remainder of all-tournament team (Superior Bombats and Howards Players)
---
1987 Standings (incomplete) – 24 teams total
1. (Tie) Smythe Sox, Houston, TX
1. (Tie) Athletic Shop, Hammond, LA
3. Superior Bombats, Windsor Locks, CT
4. Howard's/Western Steer, Denver, NC
5. Steele's Sports, Grafton, OH
?. Starpath, Monticello, KY
?. Texas Capitols, Austin, TX
?. CDI, Oklahoma City, OK
*No info available on the remaining teams, records and their finish, tournament cut short due to rain