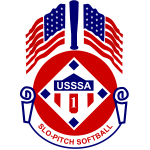 1980 held at Kinston, North Carolina.
---
Champion – Taylor Sporting Goods Stingers, Taylor, Michigan
Runner Up – Wintonaire Restaurant, Rochester, New York
---
A bases loaded walk in the top half of the 7th inning with 2 outs was all it took for Taylor's Sporting Goods to come out on top of the Championship game 9-8. Wendy Bolton walked Sue Pulji to force in the deciding run. The Rochester squad could not tie the game in the bottom of the 7th.
---
MVP – N/A
Batting Leader – Lynn Putham, Taylor Sports (.739)
HR Leader – N/A
---
1980 ALL WORLD TEAM
P – Deb Keller, Fox Valley Lassies
C – Linda McCoy, Wintonaire
C – Jo Sauve, Fox Valley Lassies
1B – Jackie Huggins, Taylor Sporting Goods
1B – Liz Bush, Wintonaire
2B – Robin Wesselman, Ohio Rockettes
2B – Sue Reidel, Taylor Sporting Goods
3B – Cindy Martin, Wintonaire
SS – Denise Leary, Wintonaire
SS – Kim Reddington, Louisville Tams
OF – Patty Silya, Taylor Sporting Goods
OF – Nancy Gumtow, Taylor Sporting Goods
OF – Lynn Putnam, Taylor Sporting Goods
OF – Gail Lester, Ohio Rockettes
OF – Diane Keane, Ohio Rockettes
OF – Helen Biddle, Fox Valley Lassies
OF – Leilani Yopp, Green Machine
Manager – Al Campbell, Taylor Sporting Goods
FINAL STANDINGS (Incomplete – 92 teams)
1. Taylor Sporting Goods Stingers, Taylor, MI
2. Wintonaire Restaurant, Rochester, NY
3. Fox Valley Lassies, Champaign, IL
4. Ohio Rockettes, Columbus, OH