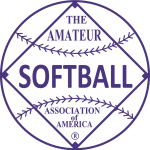 1978 held at Dill Softball Center in Omaha, Nebraska on May 25-28.
---
Champion – UCLA Bruins (31-3)
Runner Up – Northern Colorado (24-6)
---
UCLA swept through the Women's College World Series of Softball undefeated and added the title to the national basketball championship it won earlier this spring.
The Bruins stopped Northern Colorado 3-0 Monday in the title game of the 16-team Association of Intercollegiate Athletics for Women double-elimination tournament that was plagued by weather throughout its five-day run.
Jan Jeffers stopped the Bears in the trophy game for her third victory in the tourney. UCLA, 5-0 in the meet, got three-hit pitching from Jeffers, who struck out three and walked none. Bruin batters collected six safeties off Brooks Swanson and Lou Piel, who relieved in the third inning.
The champions got all the runs they needed when Gail Edson singled home Jeffers and Sue Enquist in the first inning. UCLA added a run in the fifth when Kathy Maurice singled and Swanson, then playing left field, erred on the pickup attempt to allow Enquist to score from second base.
Piel pitched a three-hitter earlier Monday as Northern Colorado eliminated Minnesota, 3-1. Northern Colorado finished at 5-2 and Minnesota 3.2 in the tournament.
Linda Witt contributed 3-for-3 batting as Piel won her fifth game of the tournament without a loss with the support of (light Northern Colorado hits.
Witt's triple drove in two rims in a three run fourth inning and the Bears scored in the fifth when Jan Breckenridge singled home Mary Jackson.
Minnesota loaded the bases with no outs in the seventh inning and a fielder's choice scored the Gophers' only run before two fly balls to the infield ended the game. Vicki Swanson was the losing pitcher. The Sunday program ended after one game. Northern Colorado eliminated Texas Woman's University 7-3 before tourney officials called a halt because of rain and a tornado threat. The funnel cloud did not touch down.
Tournament officials estimated that the total attendance for the event cleared the 10,000 spectator barrier for the first time.
---
Most Outstanding Player – Sue Enquist, UCLA .421 (8-19)
Batting Leader – Sue Enquist, UCLA
HR Champion – N/A
---
1978 ALL TOURNAMENT TEAM
N/A
---
SCORES
SW Missouri State 11 Massachusetts 2
UCLA 4 Texas Woman's 0
Arizona State 10 Portland State 0
Utah State 11 South Carolina 0
Southern Illinois 2 Stephen F. Austin 1
Minnesota 2 Cal St Poly-Pomona 1
Nebraska-Omaha 2 Illinois State 1
Northern Colorado 3 Oregon State 0
Texas Woman's 1 Massachusetts 0
Portland State 10 South Carolina 7
Cal St Poly-Pomona 2 Stephen F. Austin 1
Oregon State 4 Illinois State 2
UCLA 1 SW Missouri State 0
Utah State 2 Arizona State 0
Minnesota 6 Southern Illinois 2
Northern Colorado 3 Nebraska-Omaha 2
Texas Woman's 4 Nebraska-Omaha 0
Southern Illinois 4 Portland State 1
Cal St Poly-Pomona 1 Arizona State 0
SW Missouri State 1 Oregon State 0
UCLA 7 Utah State 0
Minnesota 4 Northern Colorado 1
Texas Woman's 3 Southern Illinois 1
Cal St Poly-Pomona 2 SW Missouri State 1
Texas Woman's 3 Utah State 0
Northern Colorado 4 Cal St Poly-Pomona 3
Northern Colorado 7 Texas Woman's 3
UCLA 3 Minnesota 0
Northern Colorado 3 Minnesota 1
UCLA 3 Northern Colorado 0
---
FINAL STANDINGS
1. UCLA Bruins (5-0)
2. Northern Colorado Bears (5-2)
3. Minnesota Golden Gophers (3-2)
4. Texas Woman's Tessies (4-2)
5t. Cal-State Poly-Pomona Broncos (3-2)
5t. Southern Illinois Salukis (2-2)
7t. Utah State Aggies (2-2)
7t. SW Missouri State Bears (2-2)
9t. Arizona State Sun Devils (1-2)
9t. Oregon State Beavers (1-2)
9t. Nebraska-Omaha Mavericks (1-2)
9t. Portland State Vikings (1-2)
13t. South Carolina Gamecocks (0-2)
13t. Illinois State Redbirds (0-2)
13t. Massachusetts Minutemen (0-2)
13t. Stephen F. Austin Lumberjacks (0-2)