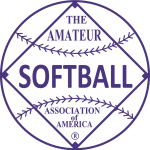 1978 held at Jacksonville, Florida.
---
Champion: Bob Hoffman's Dots, Miami, Florida
Runner Up: Getz, Atlanta, Georgia
---
Behind the dominant defense and pitching of Judy Hedgecock, the Dots went undefeated winning all five games, two of them by shutout. The score in the final game was 7-2. Kristy Boston has a monster tournament for the Dots and was named MVP.
---
MVP – Kristy Boston, Dots (15-23, .652)
Batting Leader – Kristy Boston, Dots – .652
Home Run Leader – N/A
---
1978 FIRST TEAM ALL AMERICANS
P – Cathy Herrington, Getz
P – Judy Hedgecock, Bob Hoffman's Dots
C – Chris Keller, Wray Roofing
C – Jeanne Ghostley, Spooks
1B – Mary Kay Sharp, Spooks
2B – Kristy Boston, Bob Hoffman's Dots
3B – Terry Allen, Getz
SS – Chris Padgett, Bob Hoffman's Dots
OF – Ernestine Hamel, Bob Hoffman's Dots
OF – Mary Ann Holmes, Tamps Gremlins
OF – Dru Wise, Nelson's Painting Saints
OF – Lori Brenner, Wray Roofing
UT – Sharon Gallagher, M&M Debs
UT – Branda Marshall, CC Brick & Lumber
1978 SECOND TEAM ALL AMERICANS
P – Curnie Webster, Stompers
P – Sandra VanLandingham, Tampa Gremlins
C – Linda Ares, Bob Hoffman's Dots
C – Cheryl Hall, Stompers
1B – Val Nicholson, M&M Debs
2B – Sherri Pickard, Rubi-Otts
3B – Sue Stead, M&M Debs
SS – Dot Stansal, Denny Morgan's Rebels
OF – Holly Perzel, Broglio's Rockettes
OF – Elaine Roberson, Gets
OF – Evelyn Hayes, Bob Hoffman's Dots
OF – Carol Stromberg, Spooks
UT – Darlene Werhnyak, Getz
UT – Jennie Garrison, Getz
---
FINAL STANDINGS (Incomplete)
1. Bob Hoffman's Dots, Miami, FL
2. Getz, Atlanta, GA
TBD on paper 41 teams
Danny's Angels – MA
Amr-Co Travel – Copaque, NY
The King and I – Rochester, NY
Roy Wheeler Realty – Charlottesville, VA
Mid-Region Petroleum – Tulsa, OK
Capps Realty – AR
HIC – Dallas, TX
CC Brick and Lumber – Corpus Christi, TX
Bernward Hall – Fond du Lac, WI
Oak Creek Equipment – Franklin, WI
Roadrunners – Columbus, OH
Independence Rockettes – Cleveland, OH
Kentucky Fried Chicken – Franklin, IN
Americs – Minneapolis, MN
Cowley County – KS
Gibson Contractors – Greeley, CO
Forrest Datson – CA
Bellingham Belles – Bellingham, WA
Coeur d'Alene Auto Parts – Coeur d'Alene, ID
Cardinals – Cincinnati, OH
Barnette Pavers – Lexington, KY
Spartan Sporting Goods – MO
Universal Plastics – Cookeville, TN
Raintree Steak & Pizza – Seattle, WA
Armed Forces – Annville, PA
Mason Majors – Mason, MI
Glenn Sporting Goods – WV
James Gang – Albany, GA
Scott Equipment Co. – Chattanooga, TN