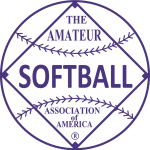 1969 held at Moeller Field in Fremont and Boyd Field in Omaha, Nebraska on May 16-18.
---
Champion – John F. Kennedy College Patriettes
Runner Up – Illinois State Redbirds
---
The first Women's College World Series of softball was conducted in 1969. It was organized by the Omaha Softball Association and recognized by the Division for Girls' and Women's Sports (DGWS) as a championship tournament. Softball teams from nine colleges met on May 16–18 in Omaha and Fremont, Nebraska.
Far Eastern University from Manila, Philippines encountered a aircraft issues and forced their plane to reroute to Tokyo and would miss the tournament.
The first day of games was rained out, causing the 16 games to be played in two days. Connie Claussen, the chair of the physical education department at the University of Nebraska–Omaha, was a driving force in organizing and directing that first tournament, as well as the next ten while the series was held in Omaha.
The John F. Kennedy College Patriettes won the first college softball championship by winning all five of their games, defeating Illinois State in the final, 2–0. Patriettes pitcher Judy Lloyd was named the Most Outstanding Player of the tournament. Curiously John F. Kennedy College no longer is in existence. They would win the first three WCWS.
---
MVP – Judy Lloyd, John F. Kennedy College (4-0, 1 hit shutout in the final)
Batting Leader – Kay Sharr, John F. Kennedy College (9-18, .500)
HR Leader – N/A
Outstanding Coach – Carmen Imel, Illinois State
---
1969 ALL TOURNAMENT TEAM
Marilyn Mosier, Illinois State
Tudy Schmied, Illinois State
Dot Melvin, Illinois State
Karen Roppa, Illinois State
Cathy Buell, John F. Kennedy
Kay Sharr, John F. Kennedy
Judy Lloyd, John F. Kennedy
Cindy Thompson, John F. Kennedy
Mary Shaffer, Southwest Missouri State
Dayna Aust, Southwest Missouri State
Gaylynn Ecton, Colorado State
Kay McDaniel, Colorado State
Betty McGee, St. Petersburg Junior College
Diane Davidson, St. Petersburg Junior College
---
FINAL STANDINGS
1. John F. Kennedy College Patriettes (5-0)
2. Illinois State Redbirds (4-2)
3. Southwest Missouri State Bears (2-2)
4. Colorado State Rams (2-2)
5t. St. Petersburg Junior College Lady Titans (1-2)
5t. Black Hills State Yellow Jackets (1-2)
7. Kearney State Lopers (1-2)
8t. Creighton Blue Jays (0-2)
8t. Nebraska-Omaha Maverettes (0-2)
---
SCORES
John F. Kennedy 19 Black Hills State 0
John F. Kennedy 3 Illinois State 2
St. Petersburg JC 9 Kearney State 7
Southwest Missouri State 11 Nebraska-Omaha 0
Colorado State 12 Creighton 3
Kearney State 8 Creighton 5 (Creighton eliminated)
Illinois State 12 Kearney State 1 (Kearney State eliminated)
Black Hills State 8 Nebraska-Omaha 4 (Nebraska-Omaha eliminated)
John F. Kennedy 6 St. Petersburg JC 2
Southwest Missouri State 14 Colorado State 2
Illinois State 2 St. Petersburg JC 0 (St. Petersburg JC eliminated)
Colorado State 10 Black Hills State 0 (Black Hills State eliminated)
John F. Kennedy 9 Southwest Missouri State 0
Illinois State 4 Colorado State 0 (Colorado State eliminated)
Illinois State 5 Southwest Missouri State 0 (Southwest Missouri State eliminated)
John F. Kennedy 2 Illinois State 0 (Illinois State eliminated)