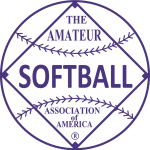 1963 held at Providence, Rhode Island.
---
Champion – Pharr Yarn, McAdenville, North Carolina (41-13)
Runner Up – Wix's Corp., Gastonia, North Carolina
---
The final game went into the 7th inning tied 0-0. With 2 outs in the top of the 7th inning, Pharr Yarn at bat, Toby Bradshaw hit an RBI single. Another run scored on a throwing error, before Jim Barnhill stepped up and connected for a 2-run Single to gave pitcher Leroy Wynn a 4-0 lead. He got Wix out in the bottom of the 7th to preserve the shutout. Wix entered the final as the highest scoring team in the tournament with 67 runs (and only gave up 21 runs, with 2 shutouts), which makes Leroy Wynn's shutout that much more unbelievable. Toby Bradshaw had 2 hits in the game, while Leroy Wynn had a hit and scored a run to help his own cause. Tom Davis also collected a hit and scored a run. For Wix, Hallman and Doss both had 2 hits.  For Pharr Yarn, Leon McDaniel was 13-24 (.542) and Roger Coon was 11-22 (.500). Toby Bradshaw hit the only 2 HR that were hit by Pharr Yarn. Leroy Wynn gave up 22 runs in the 6 games (3.7 runs per game). Pharr Yarn scored 47 runs total.
---
MVP – Leroy Wynn, Pharr Yarn (6-0 Pitching, including a 4-0 shutout in the championship game)
---
ASA MAJOR INDUSTRIAL ALL AMERICANS FIRST TEAM
P – Leroy Wynn, Pharr Yarn (6-0 pitching)
C – Floyd Westfelt, Cincinnati Firefighters
1B – Ed Silverstein, Parks and Recreation
2B – Jim Tirabassi, Tirabassi Construction
3B – Tom Davis, Pharr Yarn
SS – J.D. McDonald, Pharr Yarn
OF – George Killian, WIX Filter
OF – Joe Glynn, Ford Motor
OF – Jim Randolph, National Cash Register
OF – Bill Bense, Mercer County Highway Department
---
OTHERS
Leon McDaniel, Phar Yarn (13-24, .542)
Roger Coon, Phar Yarn (11-22, 500)
Toby Bradshaw, Phar Yarn (2 HR)
---
FINAL STANDINGS
1. Pharr Yarn, McAdenville, NC (6-0)
2. Wix's Corp., Gastonia, NC (6-2)
3. Tirabassi Excavating, Kenosha, WI (4-2)
4. Detroit Parks & Recreation, Detroit, MI (4-2)
5t. Mercer County Employees, Trenton, NJ (5-2)
5t. W.L. Wiegands Co., Pittsburgh, PA (5-2)
7t. Ford Motor Co., Dearborn, MI (5-2)
7t. National Cash Register, Dayton, OH (3-2)
9t. Cincinnati Fire Fighters, Cincinnati, OH (3-2)
9t. Robbins Air Force Base, Macon, GA (3-2)
9t. Louisville Gas & Electric, Louisville, KY (2-2)
9t. Allen Bradley Co., Milwaukee, WI (2-2)
13t. WPRO TV, Providence, RI (2-2)
13t. Sikorsky Aircraft, Bridgeport, CT (2-2)
13t. Minnapolis Gas Co., Minneapolis, MN (2-2)
13t. Fort Wayne State School, Fort Wayne, IN (2-2)
17t. Rohm Hass Corp., Knoxville, TN (1-2)
17t. Grumman Aircraft/Pepsi-Cola, Long Island City, NY (1-2)
17t. DuPont Co., Rochester, NY (1-2)
17t. IBM Machine Co., Lexington, KY (1-2)
17t. River Terminal Railroad, Cleveland, OH
17t. Toledo Trust Co., Toledo, OH (1-2)
17t. US Naval Ordinance Base, York, PA (1-2)
17t. General Electric Co., Rutland, VT (1-2)
25t. RI Department of Public Works, Providence, RI (1-2)
25t. Seaboard Airline RR Co., Richmond, VA (1-2)
25t. Minnesota Mining Corp., St. Paul, MN (0-2)
25t. Link Trainer Corp, Binghamton, NY (0-2)
25t. Reuter, Inc., Bloomington, MN
25t. Englehard Industries, Attleboro, MA (0-2)
25t. Carter Ink, Boston, MA (0-2)
25t. Nashua Corp., Nashua, NH
33t. Westinghouse, Philadelphia, PA (0-2)
33t. ACIC Bears, St. Louis, MO (0-2)