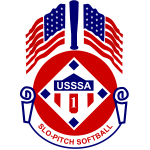 1986 held at Petersburg, Virginia.
---
Champion – Empress Chili, Cincinnati, Ohio (72-13)
Runner Up – Benold's Classics, Austin, Texas
---
Pitcher Amy Flaugher of Empress Chili pitched a 4-0 shutout in the Championship game to defeat the Benold's Classics. Empress was led all weekend by the hot bat of Outfielder, Mary Strotman, who walloped 6 Home Runs in the 7 games she played. Empress was 7-0 in the tournament.
---
MVP – Mary Strotman, Empress Chili (6 HR)
Batting Leader – N/A
HR Leader – Mary Strotman, Empress Chile – 6
HR Leader – Lisa Jones, Macon Charges – 6
Defensive MVP – Dottie Davis, Empress Chile
---
1986 ALL WORLD TEAM
P – Roz Washington, Benold's Classic
P – Amy Flaugher, Empress Chile
C – Jan Deters, Empress Chile
EH – Pat Susan, Mr. A's Express
1B – Jenny Johnson, Empress Chile
2B – Red Simpson, Benold's Classic
3B – Patty Pollard, Weasels
SS – Glenda Washington, Benold's Classic
SS – Kim Hunter, Virginia Belles
OF – Velma Lehman, Empress Chile
OF – Mary Strotman, Empress Chile
OF – Dottie Davis, Empress Chile
UT – Naomi Cleveland, Benold's Classic
FINAL STANDINGS (Incomplete)
1. Empress Chili, Cincinnati, OH
2. Benold's Classics, Austin, TX