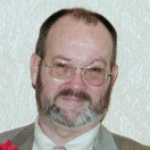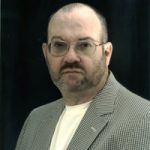 I have had the pleasure too befriend Hank Bassett over the years. I can say he may be one of the nicest, most sincere and honest guys I ever met. He has forgotten more softball then most of us know. He has helped me over the years with many things. If I ever have a question, he does not hesitate to help me find the answer.
The man is a great ambassador to this sport and has proven how much he knows by his National Hall of Fame Inductions. He was one of the greatest managers that we ever have, leading teams to National and/or World Championships. He has sponsored many teams. He was "the Man" you had to go through to get a TPS Sponsorship and he treated your team like Gold. I know from experience. He worked for Louisville Slugger for years and developed the TPS Power Ratings to determine the rankings of the big teams during the season.
He took the time to do this and also track the National Batting and Home Rune leaders as well. Jerome Earnest used to use his Power Ratings for his Supreme Softball Publications. Gordie Heagle used to use them as well. Both used his National Batting and Home Run Leaders stat sheets. Hank wanted no fanfare or anything, he loved to help people that love this sport be "in the know" on what was going on whether he had to do it himself or preferably let someone else publish it. That's the unselfishness he had. Hank Basstt, thank you for helping me with some nay aspects of this site.
I sincerely appreciate it. YOU are a good man. People can read about what Hank Bassett meant to softball in his Hall of Fame biographies below. And the TPS Power Rating Formula is also listed to see what kind of mind this man had. Incredible!
The amazing thing is that well known Softball Publicists used to have their Monthly or Annual National Softball Rankings. The TPS Power Ratings were almost ALWAYS identical to what the opinions were …… or their opinions were identical to the Ratings?
Hall of Fame Credentials
David "Hank" Bassett of Monticello, KY was Inducted 2007 into NSA Hall of Fame in the Meritorious Category.
Honesty and Integrity are two words that first come to mind and best describe Hank Bassett. Hank is known by many as a representative for H&B/Louisville Slugger. However, to those who have really gotten to know Hank, they see him as an ambassador to and for the game of softball.
Hank has for years shared his knowledge of the game to anyone having the desire to listen and learn about this great game that we all love. Hank isn't a member of the NSA Hall of Fame simply because of his works with H&B or his relationship with the NSA through his work with H&B, but rather due to his traits as a human being that helps the world of softball and those that make it their passion.
Hank's passion for the game goes deeper than most. From his days as a manager of his own teams, to his relationship with H&B to the NSA Hall of Fame and all points in between, there quite possibly is no other person on Earth who shares that passion for the game like David "Hank" Bassett. His work both on and off the softball field for the game of softball is second to none.
Through his work with H&B/Louisville Slugger, Hank was able to further his impact on softball with team and tournament sponsorships that allowed many teams and a great number of tournaments from the local level through the World Series level to become a success. In a time when sponsorships are hard to find, Hank has always seemed to be not only able, but prepared to lend a helping hand.
There are countless NSA directors that owe Hank a debt of gratitude that can never be paid in full. Some would say; well that's his job but to those that know him say that is Hank's passion. Softball would not be the game that it is without the likes of David "Hank" Bassett. He is truly an inspiration to all that have been lucky enough to pass his way or to have Hank pass our way. From a coach, manager, team owner, to a Louisville Slugger Representative, David "Hank" Bassett has worn many hats in the world of softball. Each hat he has worn with pride, professionalism and passion.
The world of Softball is a better place because of Hank Bassett. For all the hats he has worn, for the integrity, for all the passion, for the unwavering loyalty to the game of softball, Hank Bassett became the 10th recipient of the Meritorious Category and was inducted into the NSA Sports Hall of Fame in November of 2007.
Hank Bassett was inducted in the ASA Hall of Fame in the Manager Category in 2007.
In 1971, Hank Bassett started a managing career that would achieve national recognition for his teams and ultimately lead to his induction into the ASA National Hall of Fame in 2007. As the third slow pitch manager from Kentucky to earn enshrinement, Bassett's teams were an embodiment of himself. They played with class and intensity while displaying sportsmanship, enthusiasm and a genuine love for the game of slow pitch.
Although Hank's teams never had the benefit of a large sponsorship budget, they more than made up for that with a team comprised mostly of home-grown talent. This approach paid off where it counts most—in the won and lost column.
When Bassett concluded his managing career in 1991, he had a winning percentage of 73.6 percent. His teams won 1,060 games and lost only 381. His Starpath team put Kentucky slow pitch softball on the national map winning 434 games and losing 141 for a winning percentage of 75.5.
Hank's teams competed in five ASA Major Nationals and finished first, second, fourth, fifth and 13th, winning 26 games and losing eight. When ASA started the Super division in 1981, Hank's teams competed in four of them and won the national title in 1988, finished second in 1989 and third in 1990 and 1991.
In 1989, he managed the West team to a gold medal in the U.S. Olympic Festival in Oklahoma City. But Hank has been more than just a manager in slow pitch. He has embraced the sport in many ways, including serving as a district, regional and deputy state commissioner for the state of Kentucky. He served as a player rep for Kentucky and has been the driving force behind the Kentucky ASA Hall of Fame.
Hank used to publish The TPS Report as well several times during the season. He was an amazing man and is enjoying retirement now. I always wish him the very best as he has forever supported me in everything I do.