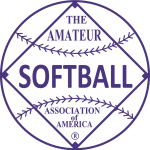 2020 held at Hall of Fame Stadium in Oklahoma City, Oklahoma on September 6-7.
---
Champion –  Comatose/S2N/Monsta, Beloit, Wisconsin
Runner Up – Tharaldson Softball, Fargo, North Dakota
---
MVP – Mike Jacobson, Comatose/S2N/Monsta (4 HR, 11 RBI, .818)
HR Champion – Kye Winter – Tharaldson Softball (7)
Batting Champion – Chris Olson – Ductech/Monsta Athletics (.944)
---
Comatose/S2N/Monsta closed out Labor Day weekend at USA Softball Hall of Fame Complex by taking home the 2020 USA Softball Men's Class B Slow Pitch National Championship trophy. Comatose claimed a 22-12 victory over Tharaldson Softball on Championship Day and finished the tournament undefeated with a 5-0 record.
Tharaldson didn't waste any time getting on the scoreboard, jumping out to a 5-0 lead as Kye Winter and Jay Hartman each went yard while Chris Munch collected a RBI single. Comatose's Jacob Stadler, Damon Wegner and Matt Stefanski each homered in the bottom half of the frame to give the home squad a 6-5 lead.
Both teams shut down their opponent in the second inning, with Tharaldson turning a double play to strand two Comatose runners on base. Returning to the plate, a two-run home run by Munch gave Tharaldson a one-run lead before David Bobbitt drove in another run. Comatose posted a six-run third inning for a 12-8 lead, with Zack Wegner sending a two-run shot out of the park.
Tharaldson didn't let up, pushing across two runs in the fourth and fifth innings while keeping Comatose off the board to tie the ballgame at 12-12 after five innings of play. After a 1-2-3 inning from the Comatose defense, the offense came alive with two outs in the bottom of the sixth inning and scored 10 runs. Highlighted by grand slam shots from Damon Wegner and Robert Guzman, Stefanski and Jacobson also drove home a pair of runs to put Comatose ahead, 22-12, which turned out to be all Comatose needed to secure the National Championship title.
En route to the Championship Game, Tharaldson posted a 25-5 win over Ductech/Monsta Athletics and a 14-11 victory over Program/Worth/JTLLC/3xtreme earlier in the day. Mike Jacobson took home the tournament MVP award, while Chris Olson was named the Batting Champion and Kye Winter the Home Run Champion.
---
ASA B ALL AMERICANS FIRST TEAM
Ben Barrone – Ductech/Monsta Athletics
Ryan Brosnan – Program/Worth/JTLLC/3xtreme
Chris Munch – Tharaldson Softball
Jay Hartman – Tharaldson Softball
Mitch McLain – Tharaldson Softball
Brent Zomer – Tharaldson Softball
Corey Volden – Comatose/S2N/Monsta
Alex Abraham – Comatose/S2N/Monsta
Brent Zomer – Tharaldson Softball
Chris Olson – Ductech/Monsta Athletics
Mike Jacobson – Comatose/S2N/Monsta
Robert Guzman – Comatose/S2N/Monsta
Eli Christenson – Program/Worth/JTLLC/3xtreme
Ned Adair – Program/Worth/JTLLC/3xtreme
Jacob Stadler – Comatose/S2N/Monsta
---
FINAL STANDINGS
1. Comatose/S2N/Monsta, Beloit, WI (5-0)
2. Tharaldson Softball, Fargo, ND (5-2)
3. Program/Worth/JTLLC/3xtreme, Rhome, TX (2-2)
4. Ductech/Monsta Athletics, South St. Paul, MN (3-2)
5t. T's 13, Omaha, NE (2-2)
5t. River Ridge Softball, Sioux Falls, SD (2-2)
7t. Blackies Softball, Defiance, OH (2-2)
7t. PTS, Huffman, TX (1-2)
9t. L&S Glass, San Jose, CA (1-2)
9t. VHI/Greater Than, Rochester, MN (1-2)
9t. Dirty Sports/Triton Towing, Puyallup, WA (1-2)
9t. Envy/Rankin/Lifetime Diamonds/ASP, Conroe, TX (1-2)
13t. Drip City/Monsta, Grimes, IA (0-2)
13t. GS/Nally's/Contenderesportsllc, Gardner, KS (0-2)
---
STATISTICS – https://gc.com/tmt/summer-2020/2020-usa-softball-mens-class-b-slow-pitch-national-championship-5ee3e885e37a6a3ed04a2993
| | | | | | | | | | |
| --- | --- | --- | --- | --- | --- | --- | --- | --- | --- |
| Player | Team Name | 2B | 3B | HR | RBI | R | AVG | OBP | SLG |
| Chris Olson | Ductech/Monsta Athletics | 2 | 0 | 3 | 7 | 11 | .929 | .944 | 1.714 |
| Mike Jacobson | Comatose/S2N/Monsta | 2 | 0 | 4 | 11 | 9 | .842 | .818 | 1.579 |
| Robert Guzman | Comatose/S2N/Monsta | 1 | 0 | 3 | 10 | 5 | .714 | .765 | 1.429 |
| Bryan Renfrow | River Ridge Softball | 5 | 0 | 1 | 5 | 10 | .722 | .750 | 1.167 |
| Alex Abraham | Comatose/S2N/Monsta | 4 | 0 | 1 | 7 | 12 | .706 | .750 | 1.118 |
| Billy Waltrip | Dirty Sports/Triton Towing | 1 | 0 | 2 | 7 | 10 | .727 | .733 | 1.364 |
| Ben Barrone | Ductech/Monsta Athletics | 1 | 1 | 6 | 19 | 9 | .722 | .722 | 1.889 |
| Adam Yoder | Blackies Softball | 3 | 1 | 2 | 9 | 7 | .706 | .722 | 1.353 |
| Jimmy Dekker | River Ridge Softball | 2 | 0 | 3 | 12 | 9 | .684 | .714 | 1.263 |
| Brent Zomer | Tharaldson Softball | 2 | 2 | 2 | 13 | 16 | .652 | .704 | 1.174 |
| Corey Volden | Comatose/S2N/Monsta | 5 | 2 | 0 | 8 | 11 | .737 | .700 | 1.211 |
| Keith Foote | T's 13 | 0 | 2 | 1 | 9 | 5 | .688 | .688 | 1.125 |
| Anthony Raffel | Comatose/S2N/Monsta | 2 | 0 | 3 | 13 | 10 | .688 | .684 | 1.375 |
| Chris Munsch | Tharaldson Softball | 4 | 1 | 3 | 14 | 11 | .654 | .667 | 1.231 |
| Zach Woodside | River Ridge Softball | 1 | 0 | 4 | 15 | 10 | .632 | .667 | 1.316 |
| Andrew Dubblede | River Ridge Softball | 2 | 1 | 2 | 5 | 10 | .632 | .667 | 1.158 |
| Matt Stefanski | Comatose/S2N/Monsta | 4 | 3 | 1 | 9 | 8 | .667 | .667 | 1.389 |
| Eric Jesse | Blackies Softball | 3 | 0 | 2 | 9 | 8 | .647 | .667 | 1.176 |
| Damon Wegner | Comatose/S2N/Monsta | 1 | 0 | 5 | 16 | 10 | .625 | .667 | 1.625 |
| Ned Adair | Program/Worth/JTLLC/3xtreme | 4 | 0 | 3 | 6 | 6 | .643 | .667 | 1.571 |