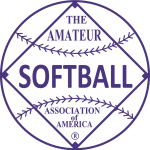 2017 held at Oklahoma City, Oklahoma.
---
Champion: Derby Girls, Kent, Washington
Runner Up: All Armed Forces, Lackland Air Force Base, Texas
---
Derby Girls would open up the game in the bottom of the second. Salcedo, Hollman, Kami Marrott, Miller and Stefanie Watt each drove in additional runs to extend Derby Girls' lead to 10-1. Another five-run inning came in the bottom of the third for Derby Girls after Dara Toman hit an RBI single, Christan Dowling hit a three-run home run and Durand doubled to plate run number 15. Laura Harms would help Derby Girls seal the run rule victory after singling to drive in Watt in the bottom of the fourth. The All Armed Forces team earned a spot in the Championship Game after battling through the loser's bracket. Dropping their first game of the tournament to On-Point 12-2, the All Armed Forces would win three-straight to earn a spot in the Championship Finals. All Armed Forces was let by Tournament MVP and home run champion Jordan Brown, who hit .800 with 15 RBI and five home runs.
---
MVP – Kristen Shifflet, Derby Girls (5-7, .714, 7 Runs)
Batting Champion – Jordan Brown, All Armed Forces – (12-15, 5 HR, 15 RBI, 9 Runs) – .800
HR Champion – Jordan Brown, All Armed Forces – 5
---
2017 FIRST TEAM ALL AMERICANS
Tara Salcedo, Derby Girls (8-11, .727, 2 HR, 9 RBI, 5 Runs, 3-0 Pitching)
Marisa Basham, On Point (8-9, .889, 2 RBI, 8 Runs, 2 BBs)
Danielle Kisner, On Point (8-10, .800, 2 RBI, 7 Runs)
Aldenise Ewing, Khaos (10-13, .769, 4 HR, 14 RBI, 7 Runs)
Sherri Hollis, Khaos (9-12, .750, 1 RBI, 7 Runs)
Ashley Rios, Khaos (10-14, .714, 4 RBI)
Chelsea Davis, Khaos (9-13, .692, 4 HR, 7 RBI, 5 Runs
Schameka White, All Armed Forces (9-13, .692, 5 RBI, 2 Runs)
Jordan Brown, All Armed Forces (12-15, .800, 5 HR, 15 RBI, 9 Runs)
Kennedy Houser, All Armed Forces (10-14, .714, 3 RBI, 5 Runs)
Erika Cintron, All Armed Forces (11-15, .733, 1 HR, 6 RBI, 9 Runs)
Kristen Shifflet, Derby Girls (5-7, .714, 7 Runs)
Kami Marrott, Derby Girls (7-10, .700, 4 RBI, 3 Runs)
Christan Dowling, Derby Girls (4-8, .500, 2 HR, 7 RBI, 4 Runs, 3 Walks)
Dara Toman, Derby Girls (7-10, .700, 1 HR, 7 RBI, 6 Runs)
---
OTHERS
Angela Funamori, Demarini Tuff (9-11, .818, 1 RBI, 7 Runs)
Carrie Kaberline, Bryant Express (9-12, .750, 5 RBI)
Alexis Anderson, Armed Forces (10-14, .714, 3 HR, 12 RBI, 5 Runs)
Lisa Bull, Demarini Tuff (7-10, .700 5 RBI, 3 Runs)
Meagan Pearson, Enough Said (5-8,.625, 2 HR, 6 RBI, 4 Runs)
Amanda Hollman, Derby Girls (4-8, .500, 2 HR, 4 RBI, 3 Runs, 2 Walks)
---
FINAL STANDINGS
1. Derby Girls, Kent, WA (3-0)
2. All Armed Forces, Lackland Air Force Base, TX (3-2)
3. Khaos, Harmony, FL (2-2)
4. On Point, Grimes, IA (2-2)
5t. Bryant Express, Bryant, AR (1-2)
5t. DeMarini Tuff, Marysville, WA (1-2)
7. Enough Said, Tallahassee, FL (0-2)