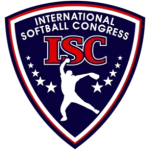 2016 held in Moline, Illinois, at Green Valley Sports Complex, on August 13-20.
---
Champion – Toronto Gators, Toronto, Ontario
Runner Up – Hill United Chiefs, Six Nations, Ontario
---
Former Black Sox star Brad Rona blasted a home run to help the Toronto Gators win the International Softball Congress title in the United States.
Current Black Sox internationals Ben Enoka, Wayne Laulu and Thomas Enoka were also in the Gators squad along with former Black Sox veteran Thomas Makea and Junior Black Sox captain Dante Matakatea.
Rona hammered his third home run of the tournament in the fifth inning to also drive in Laulu as Toronto beat fellow Canadian club Hill United Chiefs 6-3 in the ISC tournament grand final in Moline, Iowa.
It was the second time in five years that Rona had homered in the championship game. He put the ball out of the park in Ontario club Jarvis Travelers' win over Hill United in the 2012 final.
Sunday's game was locked at 3-3 until Toronto's Shane Boland, who had struggled at the plate for most of the tournament, slammed a walk-off three-run homer off Hill United's Australian international pitcher Adam Folkard.
Ben Enoka had four hits from four at-bats to end the tournament with a .476 average after 10 hits from 21 attempts. Brother Thomas was not far behind on .467 after seven from 15.
First baseman Rona batted .385 and Laulu .316.
Laulu powered Toronto into the grand final by clouting a solo shot home run off Folkard for a 7-6 victory in the winner's bracket playoff on Saturday.
Toronto Gators' Canadian international pitcher Sean Cleary struck out 13 batters in the grand final and gave up five hits, including home runs by Australian sluggers James Todhunter and Nick Shailes and Canada's Mark Johnson, who led the tournament with 14 RBIs (runs batted in).
---
Cleo Goyette Memorial MVP Award – Brad Rona, Toronto Gators
Leroy Zimmerman Memorial Pitching Award – Sean Cleary, Toronto Gators
Newcomer of the Year – N/A
Leading Hitter – Nich Shailes, Hill United Chiefs (13-24) – .524
Most RBI – Mark Johnson, Hill United Chiefs – 13
---
2016 ISC FIRST TEAM ALL WORLD
P – Adam Folkard, Hill United
P – Caleb Keeshig, Toronto Batmen
P – Devon McCullough, J&B Bombers
C –  Fred Carmona, J&B Bombers
C – Jason Sanford, Hill United Chiefs
IF – Nick Shailes, Hill United Chiefs
IF – James Toddhunter, Hill United Chiefs
IF – Manuel Godoy, Circle Tap
IF – Cam Schiller, J&B Bombers
IF – Scott Leblanc, Waterdown Hammer
OF – Brad Ezekiel, Hill United Chiefs
OF – Zenon Winters, NY Gremlins
OF – Blake Hunter, J&B Bombers
OF – Nicolas Carril, Hill United Chiefs
DH – Mark Johnson, Hill United Chiefs
2016 ISC SECOND TEAM ALL WORLD
P – Jorge Segura, A1 Power
P – Sean Cleary, CanAm Twins
P – Duane Weiler, Bear Bottom Haymakers
C – Kallan Compain, KW Cubs
C – Bryden Arcand, Grande Prairie
IF – Travis Jones, Toronto Batmen
IF – Ladislao Malarczuk, NY Gremlins
IF – Tyler Dudley, J&B Bombers
IF – Tyson Bartorillo, Bloomington Stix
IF – Juan Cruz Zara, CanAm Twins
OF – Riely Makea, Bloomington Stix
OF – Matt Ratliff, A1 Power
OF – Justin Krulick, Toronto Batmen
OF – Ben Wideman, Hill United Chiefs
DH – Andrew Kirkpatrick, NY Gremlins
---
FINAL STANDINGS
1. Toronto Gators, Toronto, ON (6-0)
2. Hill United Chiefs, Six Nations, ON (5-2)
3. New York Gremlins, Clifton Park, NY (5-2)
4. BC A's, Vancouver, BC (5-2)
5t. A-1 Bombers, Saskatoon, SK (4-2)
5t. Toronto Batmen, Toronto, ON (4-2)
7t. Scarborough Force, Scarborough, ON (3-2)
7t. Circle Tap Dukes, Denmark, WI (3-2)
9t. Kegel Black Knights, Fargo, ND (3-2)
9t. Kingston Axemen, Kingston, ON (3-2)
9t. NorthEast Drillers, Pottstown, PA (3-2)
9t. J&B Painting, Aquora Hill, CA (2-2)
13t. Elmira Expos, Elmira, ON (2-2)
13t. Bloomington Stix, Bloomington, IL (2-2)
13t. Hallman Cubs, Kitchener, ON (2-2)
13t. Peligro Gremlins (2-2)
17t. The Bar On The Avenue Buzz, Appleton, WI (2-2)
17t. Waterdown First Ontario Hammer, Watertown, ON (2-2)
17t. Lloydminster PM Steel Dodgers, Lloydminster, ON (2-2)
17t. Pueblo Bandits, Pueblo, CO (2-2)
17t. Tin Cup, St. Paul, MN (1-2)
17t. NB Petro Hawks, Maple Creek, SK (1-2)
17t. Cutro Professional Inspections, Oswego, NY (1-2)
17t. Dolan and Murphy, Aurora, IL (1-2)
25t. Topeka Toros, Topeka, KS (1-2)
25t. Ray Rays Sport Bar Misfits, Houston, TX (1-2)
25t. Sebringville Sting, Seingville, ON (1-2)
25t. Delisle Diamond Dogs, Delisle, SK (1-2)
25t. Shakespeare Falcons, Shakespeare, ON (0-2)
25t. Lamp Liter, Walcott, IA (0-2)
25t. Ostrander Fastpitch, Chanhassen, MN (0-2)
25t. Mariners, Eaton Rapids, MI (0-2)
33t. Chettys Pretty Boys, Ochapowace, SK (0-2)
33t. Todds Mudjacking, Silvis, IL (0-2)
33t. Wiarton Nationals, Wiarton, ON (0-2)
33t. Walcott Merchants, Walcott, IA (0-2)
---
STATS: http://pointstreak.com/baseball/leaders.html?leagueid=1746&seasonid=30491