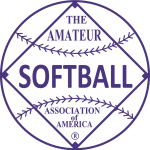 2015 held at Oklahoma City, Oklahoma.
---
Champion – BBS/Mr. D's/Rip City, Rochester, Minnesota
Runner Up – Long Haul/H.Auto/Easton, Cicero, New York
---
BBS of Minnesota defeated West Coast Monsta of California 30-15 in the winners bracket final on Orlando Castillo's run rule walk off homer. Castillo was 5-5 with 2 HRs and 5 RBIs in the game. West Coast Monsta then had to face Long Haul in the losers bracket final. The decision was not close as Long Haul won 34-18. Long Haul had traveled through the losers bracket to reach the championship. They found themselves down 19-5 to Reds Astros, before coming back to win 49-29 on the strength of Ryan Parfitt's 6-6 game with 4 HRs and 8 RBIs. Bryson Baker was 7-7 in the win. Long Haul then defeated Heartland Investors 37-21, then T's 13 fell to the Long Haulers 52-36. T's actually led 25-2 and 31-15 in that game, before Long Haul out scored them 50-11 in the last 4 innings. In the Championship round, Long Haul needed to beat BBS to force the "if" game, but that was easier said than done. Long Haul led 25-18 in the 6th inning.  Greg Connell of BBS hit a line drive off the top of the 45 foot high scoreboard to ignite a fire that saw BBS then hit 5 consecutive homers, capped by Lee Payne's shot that gave then a 26-25 lead. In the top of the 7th, Brett Helmer (4-5, with 3 HRs and 6 RBIs in the game) hit a HR to tie the game 26-26. It was over quick in the bottom of the 7th as big Greg Connell hit a walk off 2-run home run to win the ASA Super National Championship. Connell and Tournament MVP Andrew Collins combined to go 11-11 with 6 HRs and 14 RBIs in the final game. Collins was named the Tournament MVP, Batting Champion (.905) and Co-Home Run Champion with 10. Ryan Parfitt of Long Haul also hit 10 HRs. Dale Brungardt of Long Haul had 26 RBIs. Pitcher Travis Clark of Long Haul was 21-29 (.724) with 8 HRs and 25 RBIs. by far, the best tournament by any Pitcher.
---
MVP – Andrew Collins, BBS/Mr. D's/Rip City (19-21, .905, 10 HRs, 19 RBIs, 17 Runs)
HR Champion – Andrew Collins, BBS/Mr. D's/Rip City – 10
HR Champion – Ryan Parfitt, Long Haul/H.Auto/Easton (22-31, .710, 25 RBIs, 20 Runs) – 10
Batting Leader – Andrew Collins, BBS/Mr. D's/Rip City  – .905
---
ASA SUPER ALL AMERICANS FIRST TEAM
P – Travis Clark, Long Haul/H. Auto/Easton
IF – Chente Granados, West Coast Monsta/The Scene
IF – Orlando Castillo, BBS/Mr. Ds/Rip City
IF – Brad Reckart, Long Haul/H. Auto/Easton
IF – Dennis Rulli, BBS/Mr. Ds/Rip City
IF – Ronald Bubba Mack, ASPNation.com/A&A Utility/KV Weld
OF – Andrew Collins, BBS/Mr. Ds/Rip City
OF – Jeremy Yates, BBS/Mr. Ds/Rip City
OF – Ryan Parfitt, Long Haul/H. Auto/Easton
OF – Mike Umscheid, Long Haul/H. Auto/Easton
UT – Chris Larsen, Ts 13/DeMarini
UT – Ryan Harvey, West Coast Monsta/The Scene
UT – Brett Helmer, Long Haul/H. Auto/Easton
UT – Greg Connell, BBS/Mr. Ds/Rip City
UT – Dale Brungardt, Long Haul/H. Auto/Easton
---
FINAL STANDINGS
1. BBS/Mr. D's/Rip City, Rochester, MN (4-0)
2. Long Haul/H. Auto/Easton, Cicero, NY (4-2)
3. West Coast Monsta/The Scene, Calimesa, CA (2-2)
4. T's 13/Demarini, Omaha, NE (2-2)
5t. Heartland Investors, Mandan, ND (1-2)
5t. ASPNation/A&A Utility/KV Weld, Dallas, TX (2-2)
7t. Red's Astros, Indianapolis, IN (1-2)
7t. OC, Grimes, IA (0-2)
9. Team Combat/Baugh Ford/Softball.com, Kent, WA (0-2)
---