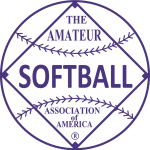 2015 held at Oklahoma City, Oklahoma on October 2-4.
---
Champion – ASPnation.com/A&A Utility/KV Weld Fort Worth, Texas
Runner Up – Precision/Easton/Do Chicago, Illinois
---
A magnificent effort by Tournament MVP Kyle Pearson (Louisiana) lifted ASPNation.com/A&A Utility/KV Weld to a 35-32 win over Precision/Easton/DO in the Men's Class A Championship Game on Sunday. Pearson racked up 10 RBI on five hits for ASPNation.com, singling in the fourth and sixth innings while sending out two long balls. ASPNation.com never trailed after scoring 12 runs in the first inning on three, three-run home runs, an RBI single by Matt Vern, and a two-run triple by Brian McBryde. Precision would score three runs in the bottom of the second to cut its deficit to nine before ASPNation.com increased its lead with five runs in the fourth. An 11-run sixth inning helped seal the eventual win for ASPNation.com. Down to their final at-bat and trailing by 17, Precision made the game interesting as the team launched six home runs to mount a comeback. With one out and trailing by three, ASPNation.com turned a double play to end the game. ASPNation.com went undefeated to claim the title with a perfect 5-0 record while hitting .682 as a team.
---
MVP – Kyle Pearson, ASPNation.com/A&A Utility/KV Weld (21-26, .808, 6 HR, 27 RBI, 21 Runs)
HR Leader – Chris Greinert, Team Combat/Baugh Ford/Softball.com (19-30, .767, 28 RBI, 18 Runs) – 10
Batting Leader – Mike Brown, All American Athletics (26-32, 9 HR, 32 RBI, 21 Runs – .813
---
FIRST TEAM ALL-AMERICANS
P – Mike Brown, All American Athletics
IF – Kyle Pearson, ASPNation.com/A&A Utility/KV Weld
IF – Keith Laski, Precision/Easton/DO
IF – Chris Potts, ASPNation.com/A&A Utility/KV Weld
IF – Matt Vern, ASPNation.com/A&A Utility/KV Weld
IF – Jeff Keske, Precision/Easton/DO
OF – Matt Schrage, T's 13
OF – Dan Kirkwood, Precision/Easton/DO
OF – Davis Bilardello, Precision/Easton/DO
OF – Denny Branch, Reds Astros
UT – Denny Crine, Heartland Investors
UT – Tim Bowser, ASPNation.com/A&A Utility/KV Weld
UT – Chris Greinert, Team Combat/Baugh Ford/Softball.com
UT – Shannon Smith, T's 13
UT – Cooper Vittitow, ASPNation.com/A&A Utility/KV Weld
---
FINAL STANDINGS
1. ASPnation.com/A&A Utility/KV Weld Fort Worth, TX (5-0)
2. Precision/Easton/Do Chicago, IL (3-2)
3. T's 13 Omaha., NE (3-2)
4. All American Athletics Clackamas, OR (4-2)
5t. Red's Astros Indianapolis, IN (1-2)
5t. Team Combat/Baugh Ford/Softball.com Seattle, WA (3-2)
7t. West Coast Monsta/The Scene Calimesa, CA (1-2)
7t. Heartland Investors Mandan, ND (1-2)
9t. BBS/Mr. Ds/Rip City Rochester, MN (1-2)
9t. All Armed Forces Washington, D.C. (0-2)
9t. OC Grimes, IA (0-2)
9t. Compound Athletics/Bubba's/Easton Burlington, IA (0-2)