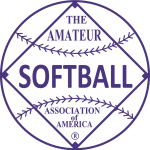 2011 held at Tallahassee, Florida on August 27-29.
---
Champion – Sikorsky Aircraft, Stratford, CT
Runner Up – Worthington Industries, Columbus, OH
---
This was Sikorsky's 18th overall title in their storied history. It also was their first in seven years. They have been trying to improve themselves in the past three years with a second place finish in 2010 and a third place in 2009. After Sikorsky defeated Yamaha of Georgia and Alliance Electrical of Texas, they faced Worthington Industries who has beaten Sikorsky in the Championship game in the past, but not this year as Sikorsky beat them 18-7. All Americans for Sikorsky were Justin Kozloski, Eric Kraemer, Nick Maher and John Tokarz.
---
MVP – no info available
HR Leaders – Nick Maher, Sikorsky
HR Leaders – Robert Niemet, Worthington Industries
Batting Leaders – Mark Mihalick, Sikorsky (.833)
Batting Leaders – Robert Niemet, Worthington Industries (.833)
---
ASA INDUSTRIAL ALL AMERICANS FIRST TEAM
P – Brett Bowman, Worthington Industries
IF – Justin Koblowski, Sikorsky Aircraft
IF – Eric Kraemer, Sikorsky Aircraft
IF – Jack Schone, Worthington Industries
IF – Pat Youmans, Alliance
IF – Jimmie Mayson, Supreme
OF – Nickolas Maher, Sikorsky Aircraft
OF – Robert Niemet, Worthington Industries
OF – Justin Jenkins, Alliance
OF – Chris Wellemaker, Supreme
UT – John Tokarz, Sikorsky Aircraft
UT – Chris Hanners, Worthington Industries
UT – David Pankow, Worthington Industries
UT – Pat Jester, Alliance
UT – Hiram Mayes, Supreme
---
FINAL STANDINGS
1st Sikorsky Aircraft, Stratford, CT (3-0)
2nd Worthington Industries, Columbus, OH (3-2)
3rd Alliance, Longview, TX (1-2)
4th Supreme, Griffin, GA (2-2)
5th Yamaha, Newman, GA (1-2)
5th C.O.D. (City Of Dothan), Dothan, AL (0-2)