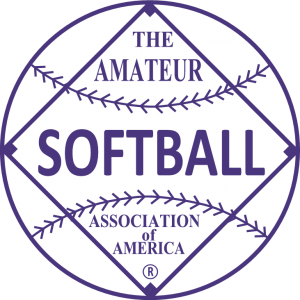 2007 held at ASA Hall of Fame Stadium in Oklahoma City, Oklahoma on September 27-30.
---
Champion – Long Haul Trucking/Miken, Albertville, Minnesota
Runner Up – Chaney's/Pytch Blakk/Execute Sports/Easton, San Diego, California
---
Long Haul Trucking battled out of the loser's bracket to win the ASA Class A National title. They were sent to the loser's bracket after falling to defending champ Chaney's Pytche Blakk/Execute Sports/Easton, 25-11. But two games later, Long Haul and Chaney's found themselves in a rematch of last year's title game. Long Haul forced the championship into the "if" game after posting a 27-20 victory. In the winner-take-all final game, the bats of Long Haul were scorching and blazed past Chaney's 33-5 to redeem themselves from a year ago. Long Haul's Greg Flees went 4-5 with 3 HR and 11 RBI, Lenny Cunitz was 4-4 with 2 HR and 5 RBI, Lance Dalby also had 4 hits in the final game. Pitcher Geno Buck surrendered only 5 runs on 10 hits. Brett Helmer of Chaney's was the only player with 2 hits, one of them being a home run. Long Haul's Greg Flees was named the tournament MVP after batting .741 with 26 RBI on 7 HR. He was also named as the batting champion, while Chaney's Brett Helmer won the home run title with 9.
---
MVP – Greg Flees, Long Haul Trucking/Miken (20-27, .741, 7 HR, 26 RBI)
HR Leader – Brett Helmer, Chaney's/Pytch Blaak/Execute Sports/Easton (13-18, .722, 22 RBI) – 9 HR
Batting Leader – Greg Flees, Long Haul Trucking/Miken – .741
---
ASA A ALL AMERICANS
P – Geno Buck, Long Haul Trucking/Miken
C – Brett Helmer, Chaney's/Pytch Blaak/Execute Sports/Easton
1B – Wes Campbell, Long Haul Trucking/Miken
2B – Thomas O'Keefe, Long Haul Trucking/Miken
3B – Denny Crine, Chaney's/Pytch Blaak/Execute Sports/Easton
SS – Anthony Dress, Long Haul Trucking/Miken
OF – Lance Dalbey, Long Haul Trucking/Miken
OF – Damion Helmbold, Abbey Printing/Bumpus Real Estate/Spurs
OF – John Bailey, Chaney's/Pytch Blaak/Execute Sports/Easton
OF – Scott Janack, Chaney's/Pytch Blaak/Execute Sports/Easton
UTIL – Andy Purcell, Chaney's/Pytch Blaak/Execute Sports/Easton
UTIL – Chris Becker, Abbey Printing/Bumpus Real Estate/Spurs
UTIL – Lenny Cunitz, Long Haul Trucking/Miken
UTIL – Keith Bray, CSI/JSA
UTIL – Greg Flees, Long Haul Trucking/Miken
FINAL RESULTS
1. Long Haul Trucking/Miken, Albertville, MN (5-1)
2. Chaney's/Pytch Blakk/Execute Sports/Easton, San Diego, CA (3-2)
3. Abbey Printing/Bumpus Real Estate/Spurs, Austin, TX (4-2)
4. All Star Plumbing, Lawton, OK (2-2)
5t. CSI/JSA, Oklahoma City, OK (2-2)
5t. Oklahoma Worth, Muskogee, OK (1-2)
7t. U.S. Armed Forces, Washington, DC (0-2)
7t. West Oak Production, Weatherford, OK (0-2)
9. Ballers, Farmington, NM (0-2)