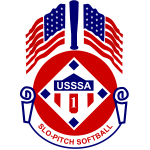 2005 held at Panama City Beach, Florida.
---
Champion – Seattle Express, Renton, Washington
Runner Up – Long Haul/Enough Said/Easton, Tallahassee, Florida (61-7)
---
MN Ice upset Long Haul/Enough Said 12-11 in the very first game. Long Haul scored 61 runs in their next four games to get to the championship. They defeated the Seattle Express 6-3 in the first final, but the Seattle Express won the final game 16-10 to win the championship.
---
MVP – Cesilee Coulson, Seattle Express
Defensive MVP – Kimberly Turpin, Seattle Express
Offensive MVP – Mary Hoff, Long Haul/Enough Said/Easton
---
2005 ALL WORLD TEAM
Monica Hubbard, Supersonics
Mary Hoff, Long Haul/Enough Said/Easton
Sirene Johnson, Long Haul/Enough Said/Easton
Stacie Symonds, Long Haul/Enough Said/Easton
Allison Geatches, Seattle Express
Jennifer Gunnell-Alred, Seattle Express
Kimberly Turpin Seattle Express
Kathi Illman, Seattle Express
Cara Coughenour, Long Haul/Enough Said/Easton
Cesilee Coulson, Seattle Express
LaTonya Slaughter, Supersonics
Tiffany Turner, Supersonics
---
FINAL STANDINGS
1. Seattle Express, Renton, WA (4-1)
2. Long Haul/Enough Said/Easton, Tallahassee, FL (5-2)
3. Supersonics, Warner Robins, GA (3-2)
4. Team Atlanta, Woodstock, GA (2-2)
5t. Kinder Sharks, Cincinnati, OH (1-2)
5t. MN Ice, Brooklyn Park, MN (1-2)
7t. MN Thunderboltz, Lakeville, MN (1-2)
7t. Diamond Queens, Nashville, TN (0-2)
9. Lady Zapp, Atlanta, GA (0-2)