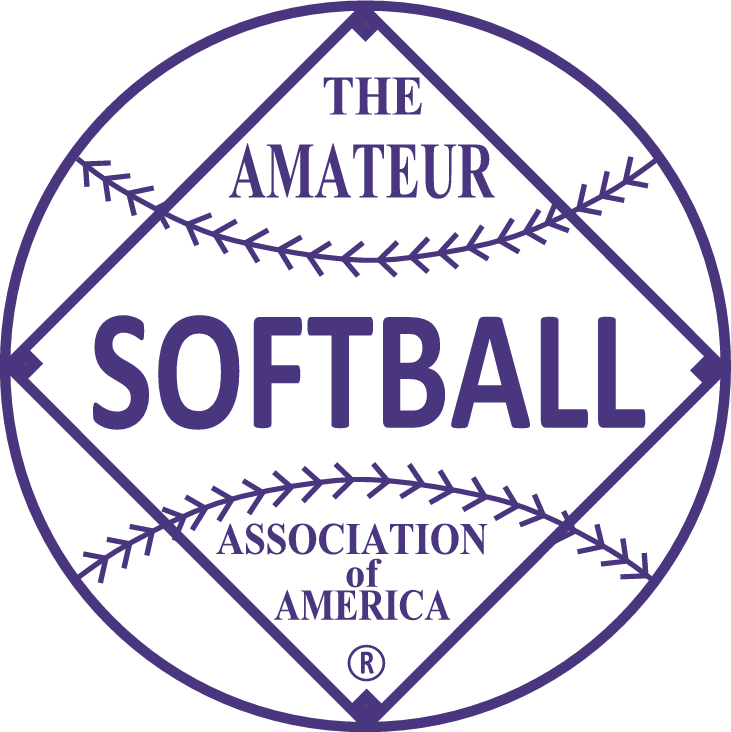 2005 held at Memorial Stadium on September 15-18 in Sanford, Florida.
---
Champion – AM/Las Vegas/Benfield/Reece/Belcher/Easton, Bowling Green, Kentucky
Runner Up – U.S. Armed Forces, Washington, DC
---
AM Las Vegas/Benfield/Easton finally won its first ASA Major national title at historic Sanford Memorial Stadium with a four inning run-rule 27-5 win over the Armed Forces. They bested a field of three by winning four consecutive games en route to the title. In four games they scored 84 runs and allowed only 25 runs, hitting 33 HR among its 80 hits led by tourney HR champ Brett Helmer (7 HR among his 9-13, .692 performance). After scoring six runs in the first inning of the championship game AM/Las Vegas opened up the throttle on offense in the second inning by scoring 15 runs on nine hits.
Helmer, who was added to the AM/Las Vegas roster for this event, highlighted the inning with a grand slam. Three of Helmer's homers, worth eight RBIs, came in the championship game and he finished the game 3-for-3.
Tourney MVP Danny Crine, Billy Joe 'BJ' Fulk, Brian Justice and Kris O'Hara each hit homers in the inning.
AM/Las Vegas outfit the Armed Forces, 20-7.
Justice plated five runs with a pair of homers and a single, Alex Lavorico smashed three homers in four at-bats to drive in four runs and Fulk had a 3-Run HR in the 15 run second.
This would be the last year of the ASA Major Men's Slow Pitch National Tournament as it was disbanded after the 2006 season when the 2006 event was cancelled.
---
MVP – Denny Crine, AM/Las Vegas/Benfield/Reece/Belcher/Easton
Batting Champion – Brian Justice, AM/Las Vegas/Benfield/Reece/Belcher/Easton – .833
HR Champion – Brett Helmer, AM/Las Vegas/Benfield/Reece/Belcher/Easton – 7
---
FIRST TEAM ALL-AMERICANS
P – Mark Webber, AM Las Vegas/Benfield/Reece/Belcher/Easton
C – Alex Lavorico, AM Las Vegas/Benfield/Reece/Belcher/Easton (3-4, 3 HR in the final)
1B – Kris O'Hara, AM Las Vegas/Benfield/Reece/Belcher/Easton
2B – Brett Helmer, AM Las Vegas/Benfield/Reece/Belcher/Easton ( (9-13, .692, 18 RBI – 3-3, 3 HR, 8 RBI in the final)
3B – Denny Crine, AM Las Vegas/Benfield/Reece/Belcher/Easton
SS – Brian Justice, AM Las Vegas/Benfield/Reece/Belcher/Easton (10-12, .833 – 3-3, 2 HR, 5 RBI in the final)
OF – Brian Wegman, AM Las Vegas/Benfield/Reece/Belcher/Easton
OF – Keith Martin, Aubrey's/Resmondo/3N2/TPS 200
OF – Wayne Habermehl, AM Las Vegas/Benfield/Reece/Belcher/Easton
OF – Kyle Cowart, Aubrey's/Resmondo/3N2/TPS 200
UTIL – Brian Arnold, Aubrey's/Resmondo/3N2/TPS 200
UTIL – Zach Turissini, U.S. Armed Forces
UTIL – Tony Patrick, U.S. Armed Forces
UTIL – B.J. Fulk, AM Las Vegas/Benfield/Reece/Belcher/Easton
UTIL – Josh Wiggs, U.S. Armed Forces
---
FINAL STANDINGS
1. AM Las Vegas/Benfield/Reece/Belcher/Easton, Bowling Green, KY (2-0)
2. U.S. Armed Forces, Washington, DC (1-2)
3. Aubrey's/Resmondo/3N2/TPS, Savannah, GA (1-2)