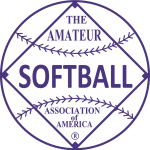 1999 held at Stratford, Connecticut.
---
Champion – California Commotion, Woodland Hills, California
Runner Up – Phoenix Storm, Phoenix, Arizona
---
Lisa Fernandez of California Commotion had an RBI single in the bottom of the 7th to win the title. Her hit scored Julie Smith and came off 17 year old Keira Goerl of Phoenix Storm.
The Commotion went 6-0 in the Tournament. The pitching staff allowed just five hits for the week and had two perfect games and one no-hitter. The team outscored opponents 23-1 in the six games. Lisa Fernandez and the Commotion outdueled Danielle Henderson and the Brakettes 1-0, 15 K in the winners bracket final. The Phoenix Storm eliminated the Brakettes 2-0 behind the shutout pitching of Keira Goerl. The Commotion Pitching staff had 2 perfect games and a no hitter in the Tournament.
---
MVP – Lisa Fernandez, California Commotion
HR Leader – N/A
Batting Leader – Lisa Fernandez, California Commotion – .556
Bertha Tickey Pitching Award – Lisa Fernandez, California Commotion
Erv Lind Defensive Award – Keri McCallum, Stratford Brakettes
---
FIRST TEAM ALL-AMERICANS
P – Lori Harrigan, California Commotion (2-0, perfect game)
P – Danielle Henderson, Brakettes (4-2, 83 K, 4 straight shutouts, including a no-hitter)
P – Lisa Fernandez, California Commotion (4-0, pitched 1-0 one-hitter, had a perfect game, 13 K gave up only 4 hits the entire tournament; 10-18 .556)
C – Alyson Carter, California Hurricanes
1B – Jaime Foutch, Team Texas Majors
2B – Julie Smith, California Commotion
3B – Heather Stella, Bloomington Lady Hearts
SS – Dot Richardson, California Commotion
OF – Laura Berg, California Commotion
OF – Shelly Musser, Phoenix Storm
OF – Cassie Cunningham, Celina Suns
OF – Khara Good, CIGS Twisters
DH – Erica Beach, Phoenix Storm
UTIL – Suzy Brazney, Team Texas Majors
UTIL – Amanda Michalsky, Team Texas Majors
SECOND TEAM ALL-AMERICANS
P – Kristine Karr, California Hurricanes
P – Kirsten Voak, Phoenix Storm (2-1)
P – Keira Goerl, Phoenix Storm (3-1)
C – Keri McCallum, Brakettes
1B – Kim Gutridge, Brakettes
2B – Jennifer Potzman, Topton VIP's
3B – Krissy Medino, Clifton Cobras
SS – Natasha Watley, Flash D'Gold
OF – Leah O'Brien, California Commotion
OF – Cathy Balint, California Hurricanes
OF – Jennifer Smith, Brakettes
OF – Jody Miller, Topton VIP's
DH – Delaina Talili, California Hurricanes
UTIL – Vanessa Villegas, California Hurricanes
UTIL – Amy LaRoque, Flash D'Gold
THIRD TEAM ALL-AMERICANS
P – Gina Oaks, Flash D'Gold
P – Katie Chain, Celina Suns
P – Angela Wedlake, California Hurricanes
C – Tairia Mims, Phoenix Storm
1B – Veronica Nelson, Phoenix Firestorm
2B – Missy Hixon, Phoenix Storm
3B – Lindsay Fossatti, Phoenix Firestorm
SS – Mandy Shklar, Team Texas Majors
OF – Gina Novak, Topton VIP's
OF – Kim Balkan, Phoenix Firestorm
OF – Stacy Gemeinhardt, CIGS Twisters
OF – Gianna Caruso, Clifton Cobras
DH – Missy Mellott, Celina Suns
UTIL – Stacy Roth, Celina Suns
UTIL – Kara Brun, Phoenix Storm
---
FINAL STANDINGS
1. California Commotion, Woodland Hills, CA (6-0)
2. Phoenix Storm, Phoenix, AZ (5-2)
3. Brakettes, Stratford, CT (4-2)
4. California Hurricanes, Perris, CA (5-2)
5t. Phoenix Firestorm, Phoenix, AZ (3-2)
5t. Bloomington Lady Hearts, Bloomington, IL (2-2)
7t. Team Texas Majors, Houston, TX (3-2)
7t. Cigs Twisters, Decatur, IL (3-2)
9t. Clifton Cobras, Clifton, NJ (2-2)
9t. Adirondack Ice, Albany, NY (1-2)
9t. Topton VIP's, Topton, PA (2-2)
9t. Celina Suns, Celina, OH (2-2)
13t. Connecticut Classics, New Haven, CT (1-2)
13t. Michigan, MI (0-2)
13t. Flash D'Gold, Fontana, CA (2-2)
13t. Hits, Frankfort, IL (1-2)
17t. Seahawks, Stratford, CT (0-2)
17t. Starpath, Dyer, IN (0-2)
17t. Twin City Jammers, Minneapolis, MN (0-2)
17t. Allentown Pates, Allentown, PA (0-2)
17t. Elite Force, Palos Hills, IL (0-2)
17t. Memphis Saints, Memphis, TN (0-2)
---