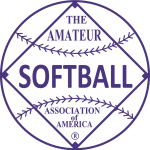 1998 held at Decatur, Illinois.
---
Champion – California Commotion, Woodland Hills, California
Runner Up – Redding Rebels, Redding, CA
---
Lisa Fernandez of California Commotion came in first inning of 2-1 championship, 8 Ks, and also had an RBI, she defeated Redding's Michelle Smith to win the championship. Fernandez (4-0) in the tournament came in relief of Lori Harrigan.
Brakettes came to the National undefeated (49-0 record), went (1-2) and finished 50-2 on the year. Behind the strong arm of Danielle Henderson, who pitched a 7-0 perfect game with 16 strikeouts in the Brakettes first game, only to lose two straight right after that.
---
MVP – Lisa Fernandez, California Commotion
Bertha Tickey Pitching Award – Lisa Fernandez, California Commotion (4-0, 2 shutouts, 1 was a no hitter)
Erv Lind Defensive Award – Sheila Douty, California Commotion
Batting Leader – Danielle Cox, Decatur Twister (11-16, 5 runs scored) – .688 this broke 32 year old record of .632 set in 1975 by Diane Kalliam
HR Leader – N/A
---
1998 FIRST TEAM ALL AMERICANS
P – Lisa Fernandez, California Commotion
P – Michele Smith, Redding Rebels (2-2, 1 save, threw a perfect game)
P – Trinity Johnson, California Players (4-2 with 3 no-hitters)
C – Nicole Victoria, California Commotion
1B – Sheila Cornell Douty, California Commotion
2B – Julie Smith, Redding Rebels
3B – Kim Maher, Redding Rebels
SS – Dot Richardson, California Commotion
OF – Becky Witt, California Players
OF – Laura Berg, California Players
OF – Christie Ambrosi, Bloomington Lady Hearts
OF – Danielle Cox, Decatur Twister
DP – Randi Berg, California Players
UTIL – Teri Klement, Redding Rebels
UTIL – Sara Pickering, California Commotion
1998 SECOND TEAM ALL AMERICANS
P – Lori Harrigan, California Commotion (2-0)
P – Amanda Freed, Redding Rebels (3-0)
P – Courtney Dale, Decatur Twister
C – Michelle Gromacki, Redding Rebels
1B – Ronnie Marmitt, Michigan Cruise
2B – Selina Finck, Decatur Twister
3B – Missy Nowak, Decatur Twister
SS – Amy Pera, Decatur Twister
OF – Leah O'Brien, California Players
OF – Khara Good, Decatur Twister
OF – Barbara Jordan, Redding Rebels
OF – Holly Aprile, Decatur Twister
DH – Michelle Venturella, California Players
UTIL – Monica Triner, Sarasota Sugar Canes
UTIL – Nancy Evans, California Players (2-0)
1998 THIRD TEAM ALL AMERICANS
P – Susie Parra, Riverside Hurricanes (3-1)
P – Keira Goerl, Phoenix Firestorm (pitched every inning but 2 in the tournament and was 4-2 with 2 shutouts and a 1-hitter)
P – Gina Ugo, Michigan Cruise
C – Suzy Brazney, California Jazz
1B – Traci Conrad, Decatur Twister
2B – Chrissy Buck, California Jazz
3B – Nina Lindenberg, California Jazz
SS – Jennifer McFalls, Redding Rebels
OF – Amy Doyle, Memphis Saints
OF – Mindy Bond, California Jazz
OF – Jenny Condon, California Commotion
OF – Brooke Boyer, Phoenix Firestorm
DH – Leticia Pineda, California Commotion
UTIL – Sara Kahler, Phoenix Firestorm
UTIL – Jennifer Brundage, California Commotion
---
FINAL STANDINGS
1. California Commotion, Woodland Hills, CA (6-0)
2. Redding Rebels, Redding, CA (5-2)
3. California Players, Cypress, CA (5-2)
4. Decatur Twister, Decatur, IL (4-2)
5t. California Jazz, Bellflower, CA (3-2)
5t. Phoenix Firestorm, Phoenix, AZ (4-2)
7t. Sarasota Sugar Canes, Sarasota, FL (3-2)
7t. Riverside Hurricanes, Riverside, CA (3-2)
9t. Michigan Cruise, Ann Arbor, MI (2-2)
9t. Memphis Saints, Memphis, TN (2-2)
9t. Jammers, St. Paul, MN (1-2)
9t. Brakettes, Stratford, CT (1-2)
13t. Bloomington Lady Hearts, Bloomington, IL (2-2)
13t. Breakers, Minneapolis, MN (1-2)
13t. Elite Force, Palos Hills, IL (1-2)
13t. Pekinlettes, Pekin, IL (1-2)
17t. Decatur Scorpions, Decatur, IL (0-2)
17t. Celina Sun, Celina, OH (0-2)
17t. Landolls Flames, Ashland, OH (0-2)
17t. Topton VIP's, Topton, PA (0-2)
17t. St. Louis Surge, St. Louis, MO (0-2)
17t. Starpath, Dyer, IN (0-2)
17t. Allentown Pates, Allentown, PA (0-2)
17t. Team Texas, Houston, TX (0-2)