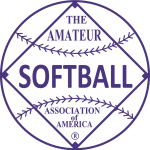 1998 held in Phoenix, Arizona on July 26-August 2.
---
Champion – Gordon's Panthers, Cypress, California
Runner Up – O.C. Batbusters, Santa Ana, California
---
Amanda Freed, the two-time Times Orange County softball players of the year, had the game winning hit as Gordon's Panthers of Cypress beat Gary Haning's Orange County Batbusters, 1-0 in eight innings to win the Amateur Softball Association Gold national championship game Sunday in Phoenix.
Freed, who is going to UCLA, pitched a one-hitter as the Panthers beat the Batbusters, 4-0, in the winners' bracket final also on Sunday.
Freed would earn a Second Team All American at the ASA Women's Major Fast Pitch tournament later in the summer playing with the Redding Rebels.
---
FIRST TEAM ALL AMERICANS
P – Amanda Freed, Gordon's Panthers
P – Jennie Finch, O.C. Batbusters
P – Kourtney Davis, So. Cal Athletics
C – Erin Tucker, O.C. Batbusters
1B – Jenny Topping, Gordon's Panthers
2B – Kelsey Kollen, Gordon's Panthers
3B – Lindsay Fossatti, O.C. Batbusters (Davis)
SS – Alexis Madrid, Gordon's Panthers
OF – Janna Kovensky, So. Cal Athletics
OF – Rita Roach, O.C. Batbusters
OF – Tiffany Thomas, Flash D' Gold
OF – Shealee Dunavan, So. Cal Athletics
DH – Lacy Hauxhurst, O.C. Batbusters
UTIL – Jodie Cox, Flash D' Gold
UTIL – Brandy Stuart, O.C. Batbusters (Davis)
SECOND TEAM ALL AMERICANS
P – Jocelyn Forest, So. Cal Athletics
P – Kirsten Voak, Lady Sharks
P – Jennifer Stewart, Tulsa Eagles
C – Jessica Bashor, Flash D' Gold
1B – Andrea Loman, So. Cal Athletics
2B – Nichole Thompson, So. Cal Athletics
3B – Brandy Thurman, Grapettes
SS – Jaime Clark, O.C. Batbusters
OF – Marissa Young, Gordon's Panthers
OF – Tammy Donnell, Hawks
OF – Nneka Jones, Lady Sharks
OF – Melissa Cosgrove, Strikkers
DH – Samantha Kimura, Gordon's Panthers
UTIL – Cara Maxey, Fresno Force
UTIL – Kenzi Meisenburg, Hot Shots
THIRD TEAM ALL AMERICANS
P – Leea Harlan, Sudden Impact
P – Kristen Hunter, Sun Supply
P – Kristi Hanks, Hawks
C – Roxanne Staniorski, So. Cal Athletics
1B – Leneah Manuma, Firecrackers
2B – Monique Mejia, O.C. Batbusters
3B – Gina Oaks, Flash D' Gold
SS – Natasha Watley, So. Cal Athletics
OF – Melinda Moulden, Firecrackers
OF – Shandrika Lee, OC Athletics
OF – Stacy Weeks, Hot Shots
OF – Kassey Lemons, Lil Saints Gold
DH – Amy Dent, Lightning
UTIL – Veronica Nelson, Lady Sharks
UTIL – Erica Beach, Storm
FINAL STANDINGS
1. Gordon's Panthers, Cypress, CA (6-0)
2. O.C. Batbusters, Santa Ana, CA (5-2)
3. SoCal Athletics, Newport Beach, CA (5-2)
4. Sudden Impact, Chino, CA (6-2)
5t. Fresno Force, Fresno, CA (5-2)
5t. Strikkers, San Jose, CA (4-2)
7t. Flash D' Gold, Rancho Cucamonga, CA (4-2)
7t. Storm, Phoenix, AZ (4-2)
9t. Stealth, Santa Clarita, CA (3-2)
9t. O.C. Athletics, Westminister, CA (4-2)
9t. TSI Thunderbirds, Vancouver, WA (4-2)
9t. Tulsa Eagles, Tulsa, OK (3-2)
13t. Lil Saints Gold, Phoenix, AZ (3-2)
13t. O.C. Batbusters Davis, Anaheim, CA (3-2)
13t. Lady Sharks, San Jose, CA (2-2)
13t. Dynasty, Waldorf, MD (3-2)
17t. Boone & Darr, Ann Arbor, MI (3-2)
17t. Firecrackers, San Diego, CA (3-2)
17t. Hot Shots, Tempe, AZ (3-2)
17t. Hawks, Spring, TX (3-2)
17t. American Pastime, Upland, CA (3-2)
17t. Pirettes, Corona, CA (1-2)
17t. Sun Supply, Beaverton, OR (3-2)
17t. Choppers, Valencia, CA (3-2)
25t. Cruisers, La Palma, CA (2-2)
25t. Northwest Outlaws, Vancouver, WA (2-2)
25t. Lightning, San Diego, CA (1-2)
25t. NY/NJ Beach Girls, Brooklyn, NY (2-2)
25t. Rebels, San Juan Capistrano, CA (2-2)
25t. Shamrocks, Vienna, VA (2-2)
25t. USA Athletics, Irvine, CA (2-2)
25t. Grapettes, Stockton, CA (2-2)
33t. Metro Express, Pittsburgh, PA (1-2)
33t. Legend, Parker, CO (0-2)
33t. Cruisers, La Palma, CA (1-2)
33t. Vipers, Phoenix, AZ (1-2)
33t. Grand Slam, Uniontown, OH (1-2)
33t. Cats, Tucson, AZ (0-2)
33t. Mad Dogs, Alliance, OH (1-2)
33t. Aphis Ready Mix Gold, Vancouver, WA (1-2)
33t. Hot Stuff, Yorba Linda, CA (0-2)
33t. Humble Cobras, Humble, TX (0-2)
33t. R&R Gold, Stockton, CA (1-2)
33t. Cy-Fair Intruders, Houston, TX (1-2)
33t. Aztecs, Glendale, AZ (0-2)
33t. Windmills, Oak Park, IL (0-2)
33t. Impact Gold, Houston, TX (1-2)
33t. Mustangs Gold, Chattanooga, TN (0-2)
49t. Minors Gold, Corona, CA (0-2)
49t. Power, Oklahoma City, OK (0-2)
49t. Thunderbolts, Cottage Grove, MN (0-2)
49t. Heat, Kingwood, TX (0-2)
49t. Renegades, Houston, TX (0-2)
49t. Roadrunners, Tucson, AZ (0-2)
49t. Mizuno Sox, Richardson, TX (0-2)