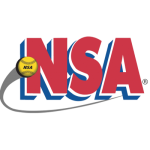 1991 held at East Ridge, Tennessee.
---
Champion – Ritch's-Superior/TPS, Windsor Locks, Connecticut
Runner Up – Starpath/LeAlCo, Monticello, Kentucky
---
Ritch's/Superior defeated second ranked Starpath/LeAlCo of Kentucky twice en-route to capturing the NSA World Series. The Scores were 31-5 in the winner's bracket final and then 29-19 in the championship game. Darrell Beeler was the MVP as he went 8-8 in those final two games. Their other two victories were against Williams/Fink 34-33 and St. Louis Softball Club 33-8. Legendary Craig Elliott came out of retirement to play with Datom-Argus. He played with his brother Scott and they finished 3-2 in 5th place.
---
MVP – Darrell Beeler, Ritch's-Superior (15-17, .882, 4 HR)

HR Leader – Dirk Androff, Ritch's-Superior – 10

Batting Leader – Darrell Beeler, Ritch's-Superior – .882
---
1991 NSA All-World Team (incomplete)
Darrell Beeler, Ritch's-Superior (15-17, .882, 4 HRs)
Dirk Androff, Ritch's-Superior (10 HRs)
Charles Wright, Ritch's-Superior (12-15, .800, 7 HRs)
Jim Fuller, Ritch's-Superior (17-20, .850, 8 HRs)
Dave Steffen, Ritch's-Superior (13-17, .765, 7 HRs)
Cecil Whitehead, Ritch's-Superior (15-19, .789, 8 HRs)
Carl Rose, Williams/Finke

*No info available on remainder of all-tournament team (Starpath and Sunbelt players)
---
OTHERS
Dennis Graser, Ritch's-Superior (14-20, .700)
---
FINAL STANDINGS
1. Ritch's-Superior/TPS, Windsor Locks CT (4-0)
2. Starpath/Le-Al-Co, Monticello, KY (3-2)
3. Sunbelt/Worth, Centerville, GA (3-2)
4. Williams/Finke, Spring, TX (3-2)
5t. Datum-Argus/Moulton, Lebanon, TN (3-2)
5t. New Construction, Shelbyville, IN (2-2)
7t. St. Louis Softball Club, St. Louis, MO (2-2)
7t. Nanney's Office Supplies, Spartenburg, SC (2-2)
9t. Rick's (1-2)
9t. Barbees (1-2)
9t. Athletics Choice, Roanoke, VA (0-2)
9t. Big Daddy's, Roswell, GA (0-2)
13. Brainard Lumber, Chattanooga, TN (0-2)