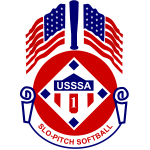 1989 held at Hutchinson, Kansas.
---
Champion – Canton Softball Center, Plymouth, Michigan (67-2)
Runner Up – Empress Chili, Cincinnati, Ohio
---
Canton Softball Center won the championship game 15-3 over Empress Chili. They set a tournament record with 20 home runs for the tournament. They went 5-0 and out scored their opponents 85-15. They hit a tournament record 20 HR total.
---
MVP – Sue Kozoil, Canton
Batting Leader – N/A
HR Leader – Sue Kozoil, Canton – 7
Defensive MVP – N/A
---
1989 ALL WORLD TEAM
P – Mary Hoff, Canton Softball
C – Janet Williams, Empress Chili
EH – Denise Eckert, Canton Softball
EH – Mary Strotman, Empress Chili
1B – Lynn Gendron, Canton Softball
1B – Jenny Johnson, Empress Chili
2B – Leslie Kanter, Canton Softball
2B – Kacy Cronin, Mr. A's Express
3B – Stacey Blaylock, Canton Softball
3B – Donna Smith, Leaverne's Roadrunners
SS – Sue Koziol, Steele's
SS – Joann VanVliet, Mr. A's Express
OF – Allison Cole, Canton Softball
OF – Tina May, Empress Chili
OF – Lyn Rose, Empress Chili
OF – Jan Ezzell, Kate Latters
OF – Denise Haarman, Aero Battery
OF – Denise Sharps, Aero Battery
OF – Cathy Cano, Mr. A's Express
Manager – Al Campbell, Canton Softball Center
FINAL STANDINGS (Incomplete)
1. Canton Softball Center, Plymouth, MI
2. Empress Chili, Cincinnati, OH
3. Mr. A's Express, Sacramento, CA
4. Steele's Sports