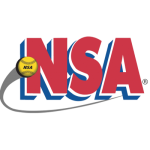 1989 held at Fort Worth, Texas.
---
Champion – Steele's Silver Bullets, Grafton, Ohio
Runner Up – Houston Sweepers, Houston, Texas
---
The Sweepers scored 23 runs in the 7th inning to defeat the Number 1 ranked team in the country, Superior-Apollo of Windsor Locks, CT 64-56 to advance into the finals against Steeles. Steele's defeated Sweepers 7-0 via forfeit and won the Championship. Steeles had previously sent Ken Michael's (47-6) and Superior/Apollo (62-34) to the losers bracket with a 62-34 victory. Steele's
averaged 37 Runs per game. Steele's also sent the Sweepers to the losers bracket earlier in the tournament by a 43-18 score. The Sweepers consisted of some Bell Corp and Starpath players. Due to the losers bracket taking so long, the Sweepers had to forfeit the final to Steele's 7-0 to catch their planes home. Steele's hit an amazing 96 HRs in the four games they played.
---
MVP – Monty Tucker, Steele's (20-21, .952, 12 HRs, 20 RBIs)

HR Leader – Jon Meyers, Sweepers – 20

Batting Leader – Monty Tucker, Steele's – .952

ODPA – Jon Meyers, Houston Sweepers
---
1989 NSA All-World Team
Monty Tucker, Steels's Silver Bullets (20-21, .952, 12 HRs, 20 RBIs)
Jon Meyers, Houston Sweepers (20 HRs)
Ron Parnell, Steele's Silver Bullets (21-25, .840, 12 HRs)
Craig Elliott, Steele's Silver Bullets (15-21, .714, 11 HRs, 23 RBIs)
Bill Blake, Steele's Silver Bullets (16-20, .800, 10 HRs)
Dirk Androff, Steele's Silver Bullets (19-23, .826, 10 HRs)
Mike Ambers, Houston Sweepers (13 HRs)
Britt Hightower, Houston Sweepers (11 HRs)
Danny Williams, Houston Sweepers (11 HRs)
Jim Fuller, Superior-Apollo (22-28, .786, 15 HRs)
Doug Roberson, Superior-Apollo (22-26, .846, 14 HRs)
Rich Plante, Superior-Apollo (20-23, .869, 15 HRs)
Ted Cox, Ken Michael's (14-16, .875)
---
OTHERS
Cecil Whitehead, Steele's Silver Bullets (16-23, .696, 8 HRs)
Todd Joerling, Steele's Silver Bullets (16-24, .667, 10 HRs)
Scott Virkus, Steele's Silver Bullets (11-16, .687)
Larry Fredieu, Steele's Silver Bullets (9 HRs)
---
FINAL STANDINGS
1. Steele's Silver Bullets, Grafton, OH (4-0)
2. Houston Sweepers, Houston, TX (6-2)
3. Superior-Apollo, Windsor Locks, CT (3-2)
4. Ken Michael's, Rockville, MD (3-2)
5t. Century/Worth, Atchison, KS (2-2)
5t. CDI, Oklahoma City, OK (3-2)
7t. Williams Stars, Houston, TX (2-2)
7t. Dixie Carpets, Houston, TX (2-2)
9t. Coils Plus, Longview, TX (1-2)
9t. Texas Capitols, Austin, TX (1-2)
*No info available on the remaining teams, records and their finish