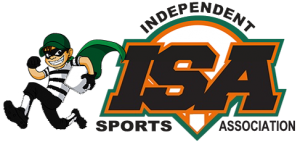 1986 held at Houston, Texas.
---
Co-Champion – Howard's/Western Steer – Denver, North Carolina
Co-Champion – Smythe Sox – Houston, Texas
---
Declared co-champs due to rain. Howards and Smythe Sox were tied 13-13 in winners bracket finals, when rains came and eventually ended the tournament, thus forcing officials to declare co-champs.
---
No MVP Named. No info available on any statistical leaders or All World Team.
---
ISA SUPER ALL WORLD TEAM
no information available – there may not have been one selected due to tournament ending early
---
FINAL STANDINGS (INCOMPLETE)
1t. Howard's/Western Steer, Denver, NC (3-0)
1t. Smythe Sox, Houston, TX (3-0)
?- Ardis Roofing, Greenwood, SC
*No information available on the remaining 9 teams standings or their records