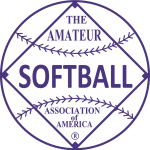 1979 held at Dill Softball Center in Omaha, Nebraska on May 24-27.
---
Champion – Texas Woman's Pioneers (71-5)
Runner Up – UCLA Bruins (24-9)
---
Texas Woman's University, newly named the Pioneers in February after years as the Tessies, won its first national championship behind the pitching of Kathy Arendsen, emerging from the losers' bracket to defeat defending champion UCLA with a pair of 1–0 wins in the final. On the final day, Arendsen pitched all 21 innings in three games.
Kathy Arendsen pitched three games yesterday, allowed a total of four hits and led Texas Woman's University to the championship in the Women's College World Series. Arendsen shut out UCLA twice by 1-0 scores in the afternoon after eliminating top-seeded Cal Poly of Pomona, 2-0, in the morning. Arendson did not allow an earned run in more than 400 innings at one point this season.
Arendsen also won the 1979 Broderick Award for the nation's outstanding female college athlete.
Cal-Poly Pomona entered the tournament with a 40-2-2 record and was led by new coach and legendary player Carol Spanks. By the time Spanks was finished coaching she amassed a 577-309-8 record with 11 WCWS appearances and ranked as the 4th winningest coach in NCAA history.
Rutgers sported a perfect 24-0 record entering the WCWS.
The Pioneers won the championship game with an unearned run in the first inning. UCLA third baseman Marcia Pontoni overthrew first base after fielding Sue Redding's grounder. The Texas Woman's leadoff batter went to third on the play, kicked the return throw from first baseman Kathy Maurice out of P9ntoni's glove and scored as the ball rolled away.
---
MVP – N/A
Leading Hitter – Sue Reinders, Nebraska-Omaha (6-11, .545)
HR Champion – N/A
---
OTHERS
Batting Leaders
Sue Reinders, Nebraska-Omaha (.545, 6-11, 1 RBI)
Susan Bachman, Western Illinois (.417, 5-12, 2 RBI)
Gail Coleman, Western Illinois (.417, 5-12, 3 RBI)
Jill Larson, Kansas (.400, 4-10)
Melinda Farm, Oregon State (.364, 4-11, 1 RBI)
Denise Smail, Oregon State (.364, 4-11)
Gail Edson, UCLA (.350, 7-20, 1 RBI)
Chris Abrahamson, Western Illinois (.333, 4-12)
Diane Stephenson, Indiana (.313, 5-16, 2 RBI)
Suzie Gaw, Arizona State (.308, 4-13)
Linda King, Cal Poly Pamona (.308, 4-13 1 RBI)
Barb Reinalda, Cal Poly Pamoa (.308, 4-13 2 RBI)
Meg Seng, Indiana (.308, 4-13)
Sue Sherman, UCLA (.308, 4-13)
Julie Woodman, Kansas (.300, 3-10)
Leaders
Most Hits – Gail Edson, UCLA; Willie Rucker, Texas Woman's; Val List, Texas Woman's (7)
Most Doubles – Liz Zemanek, Texas A&M (2)
Most Triples – Pam Brown, Texas Woman's; Gail Coleman, Western Illinois; Diane Stephenson, Indiana (2)
Most Home Runs – Gail Coleman, Western Illinois; Jackie Crescio, Western Illinois; Bridget Ellis, Rutgers; Kim Metcalf, Northern Colorado; Diane Ninemire, Nebraska-Omaha; Lisa Slate, Texas Woman's; Linda Spagnola, Indiana (1)
Most RBI: Linda Spagnolo, Indiana (4)
Most Stolen Bases: Julie Hudson, Indiana (3)
Pitching Leaders
Kathy Arendsen, Texas Woman's (6-1, 5 shutouts, 77 K, 0.00 ERA)
Barb Reinalda, Cal Poly (3-2, 16 K, 0.00 ERA)
Karen Andrews, UCLA (2-1, 13K, 0.00 ERA)
Phylllis Schachterle, Northern Colorado (2-0, 4 K, 0.00 ERA)
Shelley Sinclair, Kansas (1-1, 10K, 0.00 ERA)
Lucy Casarez, Arizona State (1-1, 14 K, 0.32 ERA)
Jan Jeffers, UCLA (2-1, 6 K, 0.33 ERA)
Lou Piel, Northern Colorado (1-2, 21 K, 0.58 ERA)
Denise Smail, Oregon State (2-2, 13 K, 0.75 ERA)
Hallie Cohan, Rutgers (0-2, 13 K, 0.81 ERA)
---
SCORES
Cal St Poly-Pomona 6, Nebraska-Omaha 0
Western Illinois 4, Emporia State 0
Arizona State 2, Oregon State 0
Texas Woman's 4, South Carolina 2
Kansas 2, Arizona 0
UCLA 5, Texas A&M 0
Indiana 8, Chapman 1
Northern Colorado 3, Rutgers 2
Nebraska-Omaha 4, Emporia State 3
Oregon State 1, South Carolina 0
Texas A&M 6, Arizona 2
Rutgers 1, Chapman 0
Cal St Poly-Pomona 1, Western Illinois 0
Texas Woman's 1, Arizona State 0
UCLA 2, Kansas 0
Northern Colorado 4, Indiana 1
Texas A&M 2, Arizona State 0
Western Illinois 3, Rutgers 2
Indiana 4, Nebraska-Omaha 2
Oregon State 1, Kansas 0
Cal St Poly-Pomona 1, Texas Woman's 0
UCLA 2, Northern Colorado 0
Texas A&M 4, Western Illinois 2
Indiana 2, Oregon State 1
Northern Colorado 2, Texas A&M 0
Texas Woman's 2, Indiana 1
UCLA 1, Cal St Poly-Pomona 0
Texas Woman's 1, Northern Colorado 0
Texas Woman's 2, Cal St Poly-Pomona 0
Texas Woman's 1, UCLA 0
Texas Woman's 1, UCLA 0
---
FINAL STANDINGS
1 Texas Woman's Pioneers (7-1)
2 UCLA Bruins (4-2)
3 Cal-State Poly Pomona Broncos (3-2)
4 Northern Colorado Bears (3-2)
5t.Texas A&M Aggies (3-2)
5t. Indiana Hoosiers (3-2)
7t. Oregon State Beavers (2-2)
7t. Western Illinois Leathernecks (2-2)
9t. Kansas Jayhawks (1-2)
9t. Arizona State Sun Devils (1-2)
9t. Rutgers Scarlet Knights (1-2)
9t. Nebraska-Omaha Mavericks (1-2)
13t. Arizona Wildcats (0-2)
13t. South Carolina Gamecocks (0-2)
13t. Chapman Panthers (0-2)
13t. Emporia State Hornets (0-2)