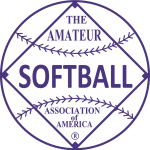 1946 held at Cleveland, Ohio.
---
Champion – Jax Brewery Maids, New Orleans, Louisiana
Runner Up – Chicago Matchettes, Chicago, Illinois
---
Matchettes went 5-2, 5 shutouts, they gave up 2 runs the entire tournament both 1-0 losses to Jax Maids. The Matchettes beat Lind & Pomeroy in the semi finals as Marge Nichols and Bernice Maxwell combined for a no-hitter. But the Jax Maids were too strong as Nina Korgen pitched a 1-0 no-hitter. They scored the game's only run in the 4th inning as Jax Hazel Gill was hit by a pitch, sacrificed to second and then scored on an error to give Korgan all the support she needed. Nichols was 3-0 with 3 shutouts and 36 K's. Maxwell was 2-2, both wins via shutout and she suffered the two 1-0 defeats.
Chicago Match Corp had a team in the Men's final as well as they were also defeated. Zollner Pistons beat them 2-0 in the final.
Lottie Jackson, Jax Maids was 2-0, won her games 7-3 and 3-1.
Vera Miller, Fresno Roma Wines went 1-2, pitched a perfect game.
Nina Korgan, Jax Maids was 3-0, 3 shutouts, 25 IP, 19 K, 0 runs allowed, 3 hits and had a 1-0 no-hitter in final. She would have been named MVP.
---
MVP – N/A
HR Leader – N/A
Batting Leader – N/A
---
FIRST TEAM ALL-AMERICANS
N/A
---
FINAL STANDINGS
1. Jax Brewery Maids, New Orleans, LA (5-0) (Defending Champ)
2. Chicago Matchettes, Chicago, IL (5-2) (West Central)
3. Erv Lind Florists, Portland, OR (3-2) (Northwestern)
4. Atlas Electric, Tulsa, OK (4-2) (Southwestern)
5t. Emmert Grains, Cincinnati, OH (2-2) (East Central)
5t. Buena Park Lynx, Buena Park, CA (2-2) (South Pacific Coast)
7t. Simpson Girls, Toronto, ON (2-2) (Canada)
7t. DX Oilers, Topeka, KS (2-2) (Western)
9t. Shamrocks, Salt Lake City, UT (0-2) (Rocky Mountain)
9t. Stamford Nutmegs, Stamford, CT (1-2) (North Atlantic)
9t. Roma Wines, Fresno, CA (1-2) (North Pacific Coast)
9t. Puritas Springs Park, Cleveland OH (1-2) (Host)
13t. Takoma Decorators, Washington DC (0-2) (Central Atlantic)
13t. Brooklyn Celtics, New York, NY (0-2) (Mid-Atlantic)
13t. Southern Dairy Maids, Nashville, TN (0-2) (Southern)
---
NOTES
Northern Region did not send a team or did not hold a tournament.